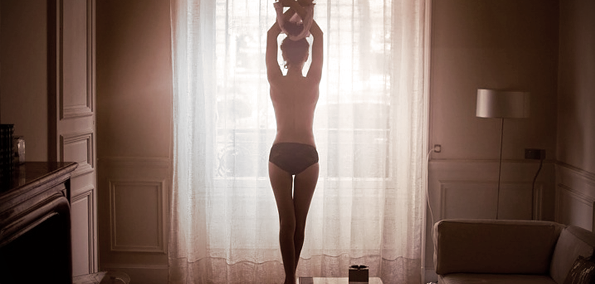 Producer/singer Nick Nikon released his new EP underCOVERS earlier this month, featuring nostalgic old school cuts like Ja Rule's "Put It On Me", Justin Timberlake's "Cry Me A River", and a more modern selection with Kendrick Lamar's "Bitch Don't Kill My Vibe".
Nikon's musical style has always incorporated some electronic sounds, and his cover of "Put It On Me" is no different. Ja's single from 2000 has long been a personal favorite, mostly for the raspy sing-song rap style that emcees continue to adopt. It goes without saying that I was a bit wistful when I heard Nikon's stripped down, smooth rendition of the Murder Inc. classic – mostly because I felt the urge to turn on the original and sing (yell) along.
With production by Eric Dingus, Nikon provides laid-back vocals with hypnotizing reverb, and the video features the Toronto-based singer draped in silhouette, recording his cover and spray-painting his logo on his studio wall. It's an entrancing jam, and Nick does a great job of revamping it and making it his own.
http://www.youtube.com/watch?v=REWxfOziGxY&