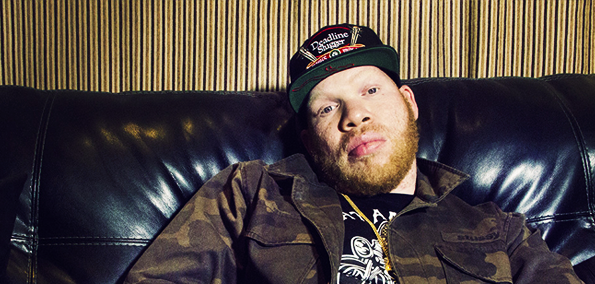 Los Angeles based rapper Krondon is releasing his album today, and with it comes his music video for his track, "i1." Based on that Charlie Sheen debacle a few months back, he seems to have taken the concept of "winning," and crafted a clever song off of the whole concept. 
The visuals are rather simple for the song. Hot women, rough around the edges friends, and the rapper chilling to his song. It's kept at a basic level, yet it's perfectly enough for the song itself, as Krondon is able to keep the viewer entertained for the entire duration. He vibes with his own song enough that it's easy to get into the groove as well. At some points the visuals become distorted, or random, almost subliminal photos show up, including Krondon's face replaced over Jesus Christ's from the iconic Last Supper painting by Leonardo Da Vinci. Overall, this is a simple, yet much enjoyable music video that pairs excellently with the style and sound of Krondon. 
His new album, Everything's Nothing, dropped last week. He has a special edition tee available with a purchase of the Deluxe pack of his album (which includes a signed hard copy and a poster). The link will be provided below!
Krondon
i1