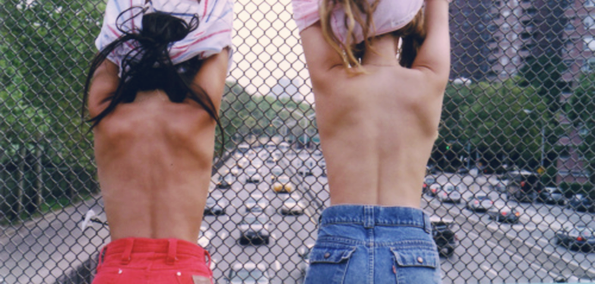 I originally stumbled upon "Thinking Bout The Things" this summer and immediately fell in love with mystery producer, A-minor. Although he's been making music for some time, the London-based producer began making music as A-minor this past summer. With less than 1,000 followers on Soundcloud, A-minor remains a bit of a mystery to us all.  What we do know is he sports an exceptional beard and has an ability to create simplistic, yet effective house music beats, evident in "Thinking Bout The Things."
This song is a straight up dance party with sexy vocals to match.  With a light beat that pulsates throughout, A-minor keeps you moving as he finds the perfect blend of raspy vocals and echoed piano riffs through out the 4-minute track.  He has us all thinking about this song with the release of the debut music video for "Thinking Bout the Things," staring the two hottest chicks on the planet dancing around in bikinis. Check out the babe-a-licious video here that has been gaining serious attention with over 375,000 plays on youtube. 
Since beginning to produce music as A-minor this summer, he has been gaining serious momentum, Recently signing to Spinnin' Records.  A solid addition to the Spinnin' Records family, who's roster includes some MAJOR acts like: Afrojack, NERVO, Sander van Doorn, Nicky Romero, Bingo Players, and Kaskade. A-minor is about to be extremely major, so you're definitely going to want to keep him on your radar. "Thinking Bout The Things" will be officially released on Spinnin' Records on December 16.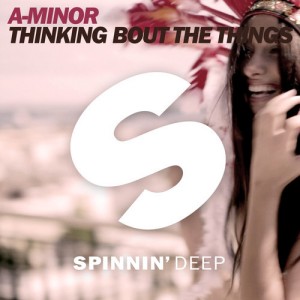 A-minor
Thinking Bout The Things