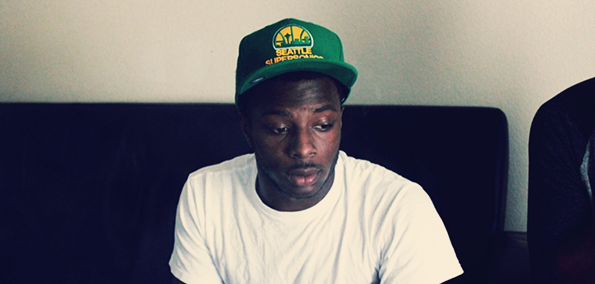 Top Dawg Entertainment fans haven't received a project from their favorite label in over a year, the last being Kendrick Lamar's Good Kid, Maad City. However, they will not have to wait much longer, and I'm not talking about ScHoolboy Q's project, which has been pushed back again. Isaiah Rashad, the newest addition to the family, is prepping his debut mixtape, Cilvia, for a December release, hoping to make our transition into the new year as smooth and rap filled as ever. The Chattanooga, Tennessee emcee impressed critics and fans alike with his first single "Shot You Down"; thanks to his silky, yet gruff flow that was like cream for the ears and the jazz inspired production, heads were forced to nod
He now returns with a brand new video, this time flanked by his TDE labelmate and songstress SZA, that continues to shed light on who he is as an artist and expose some his background. "Ronnie Drake" maintains the same feelings of endemic poverty and strong community pride that "Shot You Down' began. Rashad and his friends decide to pose and mob around his broken down Honda Civic, which is one of the inspirations for the mixtape's entire vibe. In a day and age where rappers are bragging about the amount of cars in their garage, even branding themselves after an expensive car line, its welcomed change of pace to see someone break away and focus on what matters. His genuine and authentic imagery makes the entire video feel real, as if it could be just another day in Chattanooga; instead of the obvious big budget productions other artists employ that have no basis in reality. 
"Ronnie Drake" itself is a good song, containing most of the tangibles that one looks for in a rap track. His lyrics have consistently been on track, which isn't too surprising since he does have a TDE cosign, and they focus on lyricism. SZA's hook is oddly addicting and she sounds wonderful singing it, when she frolics in the leaves it is a little odd, but her eccentricity is cute. 
Cilvia is set to drop fairly soon, which should be exciting news for fans. If you haven't checked out his soundcloud yet, you should do so, since majority of work is located there. If his mixtape sounds like everything he has made before, it is going to be an treat to hear.