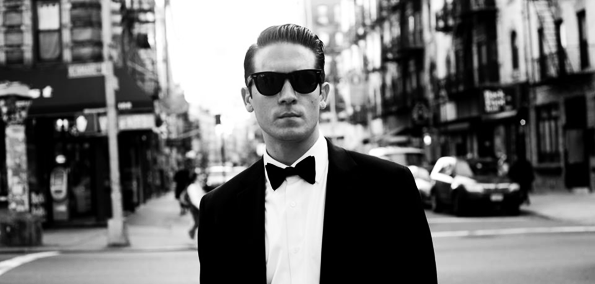 Oakland's own G-Eazy has been on the brink of big things for quite some time now; maintaining a constant standard of quality releases and continuously touring, it can't be long before he gains recognition on a global scale for his understated lyrical pedigree and naturally cool persona. Perhaps G recognizes this himself as he takes stock of where he's at now, quite literally taking a walk down memory lane in his latest video release, "Far Alone",
Sometimes less is more and this is certainly the case with this one; over some bouncy bass and a simple guitar riff, it's a candid insight into G's own sweet nostalgia as he pays tribute to his best friends, favourite pass times and fondest memories along with a triumphant, yet mellow hook from Jay Ant.
When I listen to G-Eazy I can't help but realize an unavoidable transition – not just in his own ability, music and status, but in Hip Hop as a whole; maybe only ten years ago -upon first impressions- a white rapper named G-Eazy may have been greeted with uncertainty, perhaps even ridicule; especially when dropping lines like 'Rollin' up Swisha's no papes…I'm a boss tycoon'.  However, when he goes on to explain 'All these bass sounds, Mac Dre is what I grew up on', it's easy to see the positive influence artists like Mac Dre have had on a whole generation, shaping this wealth of emerging artists and talent that we're witnessing at the moment.
Make no mistake about it, G-Eazy is as much the present as he is a golden glimpse of the future; in him and a whole other wave of artists like him, we can celebrate a hybridity and transition in rap music that is going to continue to both redefine and raise the standard of Hip Hop as we know it. It's unclear whether or not the track is going to feature on his upcoming album These Things Happen, but for now you can see the video for "Far Alone" below and stream the track via. his SoundCloud.