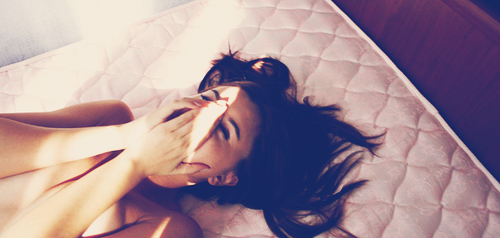 Telescope Thieves is a relatively unknown to the mass media, but will soon blindside us all with the upcoming album release called Elixir. Channeling a dream-like approach with a generous helping of experimental electronics, he unifies aseemingly chaotic dissonance with the smooth, chillwave-esque production. Lucky for you, we at EARMILK have been given the opportunity to showcase a first look at a single teaser of what he has been up to as of recent.
"Gaslamp" is a sneak peek of what's to come in the album Elixir, which will be released through a small record label called The Brio Life. With the help of the dreamy songstress Bijou, they together make an organic dream-fest that will be send you through a whirlwind of sensory euphoria. It kicks off with an ambient introduction, coupled with haunting vocals. Raindrops are added into effect to really capture you in a specific environment. The rest of the electronic effects quickly fall into line, giving you a contradictory feeling of discomfort and relaxation.
Telescope Thieves offer a pretty different approach to the electronic world. Instead of swaying towards the popular EDM style and avoiding even the rising new r&b trend, he sticks with his experimental and organic guns. Be on the look out for Elixir on December 10 via The Brio Life.
It's a spacey trip to enlightenment, so stream "Gaslamp" below to help you on your journey.