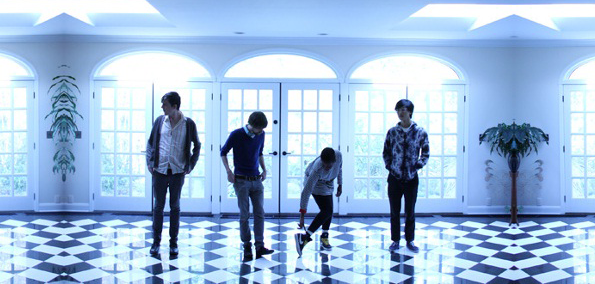 Following the success of their Social Studies LP launch last year, Body Language brings us the first single release from their latest LP, Grammar. Receiving praise from high places such as The New York Times and being compared to "CSS doing an impression of Dr. Buzzard's Original Savannah Band", it looks as if Body Language are going from strength to strength and this single is no exception. The release also offers up a handful of remixes from Bearstronaut, Figgy and JPrez as well as a rework of their july release "Well Absolutely" from Trinidad-Senolia.
The original takes you straight into the realm of Body Language and forces you to quickly fall in love with the warmth of the track. Free flowing drum rhythms and layered patterns layout a groove that cradles the filtered synth stabs and beautiful bell sounds, giving you just a quick taster of what to expect from this track before indulging you in the gorgeous vocals that are rich with harmony and melodic relevance throughout.
Bearstronaut pulls the track and brings you back to the care free style of early 80's pop. by using thick bass plucks to pull the beat forward in front of  the delicately placed bells. With a sound similar to early Madonna and by taking this track into a whole other century Bearstronaut has clearly created a track worthy of it's place on the EP.Following on from the Bearstronaut remix is Figgy's effort. Again taking the track to a completely different place and displaying the ambient vocal track in all of its glory topped by a comforting pad sound pushing out beautifully written chord patterns. The bass cuts through the mix at just the right times and is almost percussive which sits perfectly between the understated and relaxed drum beat.
JPrez dips into a 90's house inspired remix, travelling between huge ambient pads and wonderfully simple verse sections that display the vocal track and super thick bass before thrusting you back into the euphoric pads. The cleverly placed triplet delays and miscellaneous effects throughout the track really help to take the listener on a journey through JPrez's interpretation. Closing is  Trinidad-Senolia's mix of "Well Absoloutely".  A deeper touch using snippets of the vocal track to punch through with the super thick kick drum and taking the melody to a completely different realm with acid inspired chords and a simple pulsing bass throughout. A brilliant end to an all round look at different interpretations of a strong original track.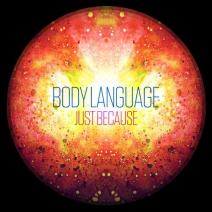 Body Language
"Just Because" [Remixes]