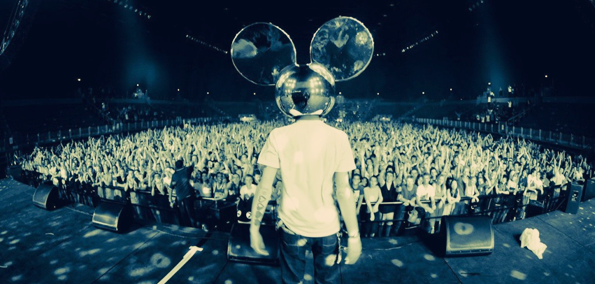 Known for innovative producers who straddle the line between electronic and electro house, the crew over at mau5trap released We Are Friends: Vol. 2 for download yesterday. Interestingly enough, the entire compilation premiered on Rolling Stone last Friday, following a video released by the legendary magazine that vehemently denounced the entire dance scene and heralded the return of "real music." However, this should not put a damper on the 11-track release from Zimmerman and cohorts, a journey with the mau5 that highlights his prowess at finding new talent.
We've seen some of these characters before. Eekkoo, who remixed the deadmau5/Wolfgang Gartner collaboration "Channel 42" back in February and also lent his skills to produce a mini mix of this compilation, returns with "Lekture". He's followed by Kairo Kingdom, the unrelenting electro house duo that give us "3030" and "Machine Empire", refreshingly more melodic than my favorite of theirs, "Crazy Rock".
Some, however, are getting their taste of the spotlight with this release: James Njie and his progressive-leaning tracks, Heat Maxwell and the intensely climactic "FreakShow", a dub-infused addition by Al Bizarre, all rounded off by Aron H's "Entrance".
Of course, Zimmerman has a number of features on the compilation, namely the two tracks "Suckfest 9001" and "Your Ad Here", followed by his work as BSOD with Steve Duda. That track, "Super Breakfast," has actually been around for quite a while. If you've never heard some of the original BSOD sounds, make sure to search for "This Is The Hook" and "Choplifted" among others.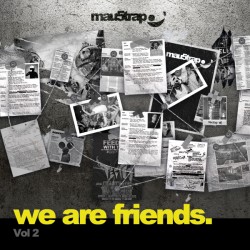 mau5trap
We Are Friends: Vol. 2