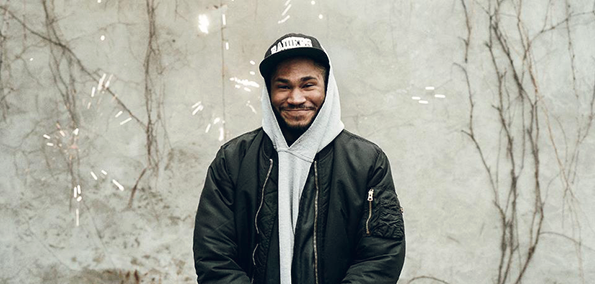 Two artists that are currently at the top of their game; Banks with a debut EP that has carried weight through the music scene and Kaytranada who never ceases to push original thoughts throughout his original material and numerous remixes surfing the web, have come together to lighten the load of an overbearing day. The song in spotlight is "Waiting Games", a track that sports the RnB vocals and minimalistic electronic beats that have caused the stir around Banks. While the song did great in it's own right, it was destined to be remixed and we have already seen numerous takes hit the blog scene, however none of which were fronted by the novel hands of Kaytranada.
Kaytranada's remix of "Waiting Games" draws on what made the original such a strong release, adding funk/experimental driven textures that fans of Jeune Kaytra (Kaytranada) flock to the artist for. On top of this it wouldn't be a Kaytranada track without a heavy dose of hip hop influence and in this case a tempo-establishing beat, filled out with high hats, bass, snare and effects, mixes with chopped, sequenced samples from the track to push the sound. As straightforward as can be, Kaytranada's remix works to establish both artists; Banks through the accessibility found within her voice and Kaytranada for being an artist that is always looking forward.
The remix will find its home on the upcoming DANCE (RED) compilation, where all if the proceeds will be used to combat aids. Preorder the album here.