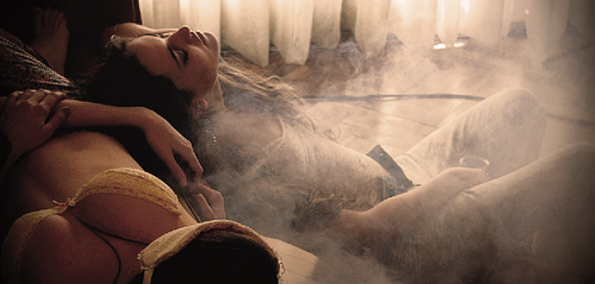 Petey Clicks, of the famed Clicks & Whistles experimental trap duo, has released his first solo EP entitled Creatures. The two-track album includes a UK dubstep-inspired tune, "Creature", and a heady tech house jam entitled "U N ME". Both are worlds apart from the typical Clicks & Whistles jams, and we're not hating it.
"U N ME" starts off with a gliding synth akin to one of those melody pops passed through a low-pass filter, and your typical tech house drum line. After the first few measures we hear a progressive slow-attack pad that later doubles as sonic asteroids passing from left to right. Overall, the tune really drives home the point it's trying to make; this is a slower yet perfect tune for a tech/deep house set.
Although "Creature" starts out with a 130 BPM 4/4 house beat, the sinuous 2/4 bass line situates it within the realm of dark UK bass. The word "creature" is repeated by an ominous voice throughout the song, further reiterating the hauntingly dark nature of the tune. The bass line also helps the drum line flawlessly transition from fist-pumping to head-bobbing within each of the verses, then reverting back to fist-pumping for the chorus.
With support from Jack Beats, Gorgon City, Salva, and Plastician, the future is bright for Petey Clicks. Hopefully he'll still produce as Clicks & Whistles, but this new EP proves that he can kill the music game all on his own. Keep it up, bruv.