France has produced some of the best artists of our time. From Daft Punk to Mr. Oizo, the French have been able to breathe new life into a number of genres, creating a trail of innovation and gaining a number of fans in the process. In terms of hip-hop, acts  like C2C and Onra take the traditional methods and effortlessly flip them on their head. The genre's archetype of the battle between boom-bap laced beats of the East coast and the G-funk sounds of the West has seemingly existed for ages, but Alterbeats takes thing to (as Tuan from How High would suggest) The Far East Coast.
[youtube]http://www.youtube.com/watch?v=s1BoaiifBMA&feature=youtu.be[/youtube]
[soundcloud url="https://api.soundcloud.com/tracks/112091863"]
"Idol" has the Parisan beatmaker experimenting with a number of Asian-sounding instrumentals that immediately give off a Wu Tang type vibe. Joining forces with Brooklyn's Bekay, a punchline heavy emcee whose grimy, Mike Tyson-esque bars pair well with the aforementioned beat, the track will have you craving for more before it's over. Check out the video and be on the lookout for Class Struggle, the upcoming LP from Alterbeats that drops next Tuesday.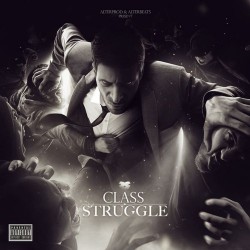 Alterbeats
Idol (Feat. Bekay)