Mellow, enriching and progressive; three terms that can be used to describe the new single from Brooklyn's Elika. With the wide array of shoegaze and electronic music that is budding out of the New York borough they reside in at an alarming rate Evangelia Maravelias and Brian Wenkebach (Elika) maneuver through the two in their music to create the less explored genre sometimes referred to as 'electrogaze'. Recently adding two new members (Khaya Lou and Andrew Kwasny) to form a group Elika has been around since 2006. Because they do not tie themselves down to a specific style it allows the group to experiment with overall decision of where their music goes, generally shaping elements of many genres into distinct sections within their compositions.
Leading off a series of three singles that will be released within the coming year via Saint Marie Records Elika's newest release is entitled "Moving Faster". Where the beginning of "Moving Faster" leans heavily on a shoegaze stance the song can be thought of as possessing two sections that greatly differ. As one utilizes a background of synthetic beats and a reverbed guitar to push the layered vocals onward, while the other takes on a grounded approach, with an acoustic drumbeat and heavy bass guitar presence fueling Evangelia's voice, as echoes add to the mood. All in all the track's cohesive tones work to spotlight a band that is comfortable testing the waters, and rightfully so, as they are evolving through each of their releases.
[soundcloud url="https://api.soundcloud.com/tracks/116600384" width="100%" height="166" iframe="true" /]
Accompanying the single is a faultless continuation of "Moving Faster" that introduces novel elements in a sound that is built around it's predecessor's chord progression and soft cues. Entitled "Bury", the B-side maintains a mellow mood throughout, where chants and distorted instrumentation highlight a delicate, angelic vocal focus. 
[soundcloud url="https://api.soundcloud.com/tracks/116600107" width="100%" height="166" iframe="true" /]
Purchase a copy of the single from either Saint Marie Records' Store, iTunes or Amazon. Be sure to keep an eye and ear on Elika as listeners never know where they might venture next.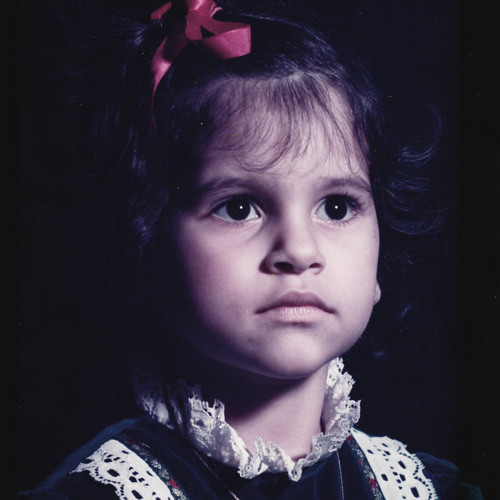 Elika
Girls, Be Serious (1 of 3)
Saint Marie Records
11-05-2013