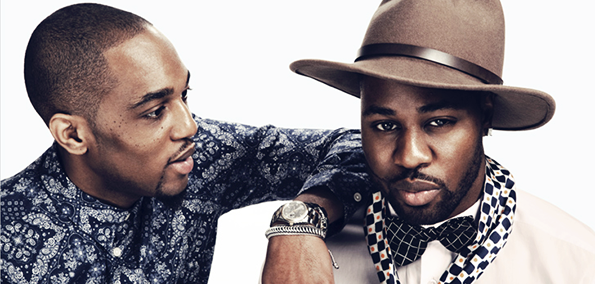 Today we have the premiere of a brand new track from U.K. veterans S.A.S. The duo, made up of brothers Mega and Mayhem, have been around for a while now and were almost signed to Planet Rock (a U.K. branch of Roc A Fella) by Damon Dash back in 2004. The London natives were heavily involved with the legendary Diplomats at that point, and they released their first album under Diplomat Records, Streets All Salute, in 2005. A string of problems prevented them from touring in the States, and when they eventually ironed those problems out, The Diplomats were no longer together.
Fast forward to 2013, and the brothers are back with a vengeance, releasing their new single "Better Than This". This track has all the makings of a cross-genre hit. From the dubstep-esque bassline to the catchy "sing-a-long" chorus, "Better Than This" ticks the right boxes. Both Mega and Mayhem come with flows that show a Cam'Ron influence yet are still unique to themselves.
If "Better Than This" is a sign of things to come from S.A.S, then I can't wait to hear what they've got hidden up their sleeves next. Keep your eyes and ears locked onto EARMILK for more new music from these two, and also the remix of this track, coming very soon!