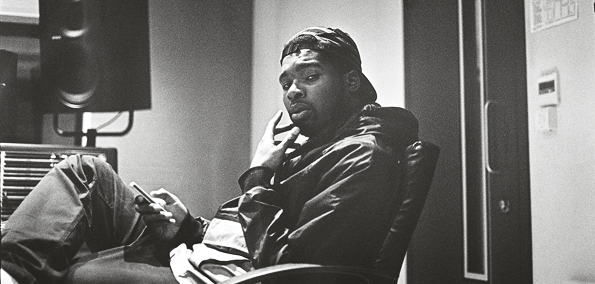 British emcee and current contender for my favourite musical discovery of 2013 ItsNate is back with a brand new mixtape entitled So Slocal. The London native has spent the past few months building up to the release of this 'tape, premiering the dope visuals for "All For The Night" (the first track taken from So Slocal) via EARMILK last month. Now, it's finally time to unleash the entire project on the population!
If his previous effort Never Average Talking Excellent was the building block, So Slocal finishes off the musical house. This 15-track project is solid proof that Nate has affirmed himself as one of the most talented artists in the UK rap scene. Not only is the style and flow that he shows off throughout So Slocal unique from other British rappers, but every hand-picked beat knocks and bumps when it needs to.
The production on this tape compliments Nate's delivery, with not one track sounding out of place against the vocals. The producers credited on this project include long-term collaborator JD. Reid, Klimeks, Flamin, Budgie, SELLASE, Srabi Machine and Kxngs. Each of the producers bring their own vibe to the tape: from trap-influenced bangers like "Savage" to the more mellow and laid-back sounds of "Bonds", there is a track on this project for everyone.
The eclectic mix of sounds on this tape make for one of the most interesting listens so far this year, and there's not one track that I'd say is a weak link. You can download So Slocal for free from via Mediafire, and you can stream the rest of So Slocal over at Nate's Soundcloud. With with four very strong projects under his belt and his reputation rapidly growing, it's going to be an interesting few months for Nate. Keep your eyes and ears locked onto EARMILK for the next moves from this UK emcee.