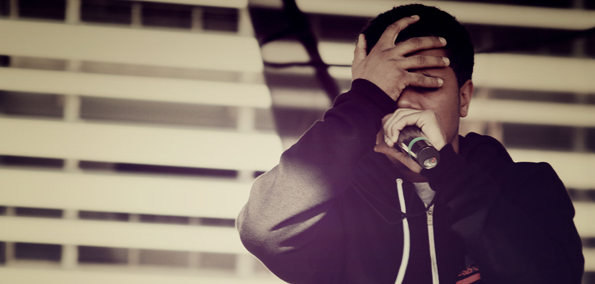 "Welcome to the INNANET," the digital experiment that is Vic Mensa's Innanetape is slowly building a buzz across the hip-hop blog community, and for good reason.  His peculiar approach to selecting beats that cross between electro, indie and hip-hop genres combined with clever lines and a melodic flow has a unique effect on people.  Some fans think he sounds like Chance The Rapper, and he should.  The two rappers have been long time friends in Chicago upon creating the SAVEMONEY movement that's tattooed on Mensa's forearm. 
Throughout the tape we get to see multiple personalities from Vic, a song like "Lovely Day" is so feel good you just want to drive to the beach, "Hollywood LA" has you kicking and back and chilling while "That Nigga" gives you some inspirational goose bumps.  But to me, his standout track features Ab-Soul and BJ The Chicago Kid, a smooth introspective pondering of the future. 
 "If the world ends tomorrow," Vic Mensa has entered the conversation for the best new rappers.  As he wonders, "what would you think about if I died?  I wonder sometimes if this music I make would keep me alive."  Deep thoughts from a creative artist that makes you think.  The windy city is on the map.