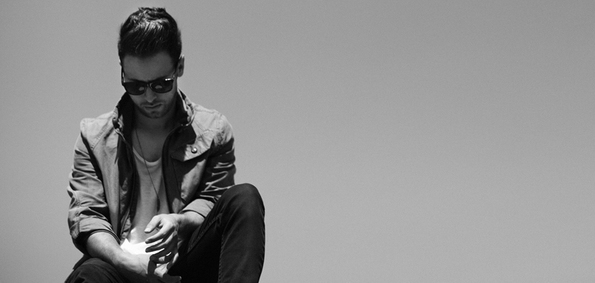 Kevin Fisher, known by his moniker SWEET+TALKER, is a burgeoning singer from Los Angeles. In the wake of successful artists and bands like The Neighbourhood, Mikky Ekko and recent breakout Jaymes Young, Fisher is keen to make his mark as SWEET+TALKER – and he's definitely on the right path with his new song "Here We Go Again".
"Here We Go Again" is a gorgeous, atmospheric ballad with the type of chorus that may (really, it probably will) have you playing this track while driving wistfully late at night. The track finds SWEET+TALKER singing of a troubled love, possibly nearing its end.
"Running down a lonely road/Here we go, here we go again/Was it love we were making?/Or have you traded it all?/Running in and out the door/Here we go, here we go again."
The song was produced by Fisher and Colby Wedgeworth. It's the kind of emotive, anthemic track that would surely make One Republic frontman/star songwriter Ryan Tedder proud. After hearing the record for the first time, we had the same kind of realization we had with Young – clearly, this guy has potential to make the addictive records we can't quite kick. Listen to "Here We Go Again" below. Our advice? Keep an eye out for SWEET+TALKER.
Also, check out the equally impressive, sensual first single "Burn It Up All Night".
 SWEET+TALKER is currently working on his debut EP. Stay tuned for more information.