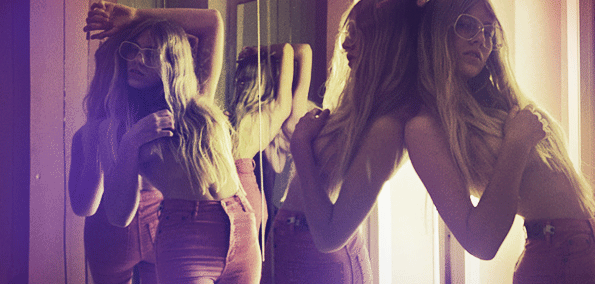 Producer Kingdom has now released a video for the track "Bank Head", on which he recruited the services of fellow L.A resident Kelela. "Bank Head" is the lead single from his fifth and latest E.P, entitled Vertical XL. Its seductively sleepy sound embodies a transition in Kingdom's fantastically unique style, as the track daintily tip toes its way into R&B territory when fused with Kelela's rapturous vocals.
If you're a Radio 1 listener then Kelela may have registered on your radar when she stopped by the Benji B show in London at the beginning of August. As well as premiering "Bank Head", she gave a little insight into her and Kingdom's collaborations; she paid homage to Kingdom's unrivaled abilities, describing his as the 'production of my dreams'. "Bank Head" seems to be the track that has really got people talking about the Washington born songstress.
Although not apparently intentional, there is an undeniable sex appeal within her sound; to hear Kelela talk is one thing: to hear her sing is quite another—almost astonishing for someone who had reportedly only sung in the shower until 2008.  When asked by Benji B what the aim of her music was, she casually remarked 'To subvert, re-contextualise and stretch the ear, basically…essentially, I would like to stretch the pop ear'. If the tremendous rapport Kingdom and Kelela share will mean more of the same, then by all means, 'stretch' away.
The video for "Bankhead can be seen below, whilst Kingdom's 7 track E.P, Vertical XL, is available for download on iTunes via. label Fade To Mind