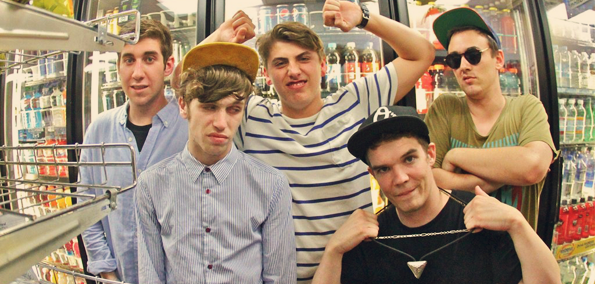 The recent move from Texas to LA seems to have done wonders for the young producer Lil Texas, who's been out and about performing all over the west coast, and creating great remixes like the one he recently did for Duck Sauce, comprised of the legendary A-Trak and Armand Van Helden.
Today brought forth a new edit from the Texas ex-pat, titled "Sext me." The original is actually called "Text Me," but when it comes to the R&B crooner, lets be honest, the dirtier, the better (minus his scandals, not that dirty). Keeping to the nature of the song, Lil Texas fills the remix with squeaky bed samples and thumping bass, constantly reminding the listener that this light track has got some dark intentions. 
While this version is not exactly bedroom music, it certainly is one thats guaranteed to get you on the dancefloor and moving throughout the night. For those lucky enough to be in LA this Friday, he's got a b2b with Yung Satan at Los Globos. However the song is available for free on his FB page, so for those not in the city of Lost Angels, feel free to twerk it in your respective cities anyways. 
@http://files2.earmilk.com/upload/mp3/2013-08/Sext-Me-(Lil-Texas-Edit)--EM0813.mp3" volslider="y"]