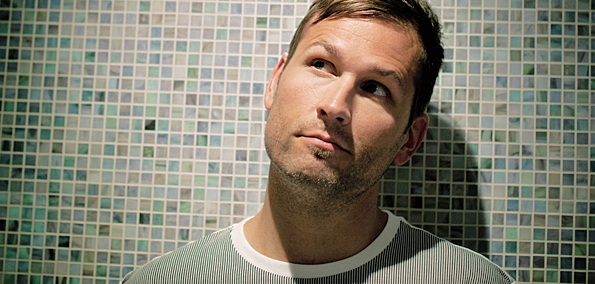 One of the reigning kings of dance, a man who grew from deep house's underground to progressive's big room heights, Kaskade continues his decade-long journey through the electronic music scene with his forthcoming 8th studio album, Atmosphere. Like its predecessor Fire & Ice, the release pays homage to both the highs and lows that have become Ryan Raddon's signature, a dichotomy that not only echoes in his releases but also his tours and sets.
Summer saw the 9-show It's You, It's Me Redux circuit, where Raddon revisited old venues and spun deep house through the intimately packed spaces. Conversely – though most of this is guesswork on my part – his upcoming Big Room, Small Tour, which coincides with the September 10th Atmosphere release, will have to command a heavy portion of hard-hitting anthems to fill the stadiums for which it is slated.
In preparation for the album's drop, Kaskade has been partnering with online publications to deliver track teasers to his adoring fans. Already we have seen his work with Project 46 on "Last Chance", then two deeper tunes "SFO to ORD" and "MIA to LAS". Today Earmilk has the honor to show you "Feeling The Night", a progressive house song with driving basslines and Becky Jean William's vocals, which seems set to give "Atmosphere" a run for it's money.
The last of the teasers will be released on September 5th on Kaskade's Facebook, and, if you haven't already seen the official music video for the hit single "Atmosphere", then take a look at it below. Raddon brought his most loyal followers together in a collaborative effort, sharing the spotlight with them in a faux photobooth and warehouse party. With only two weeks left, the anticipation for the entire album could be cut with a laser projector.
Kaskade
"Feeling The Night" (Feat. Becky Jean Williams)