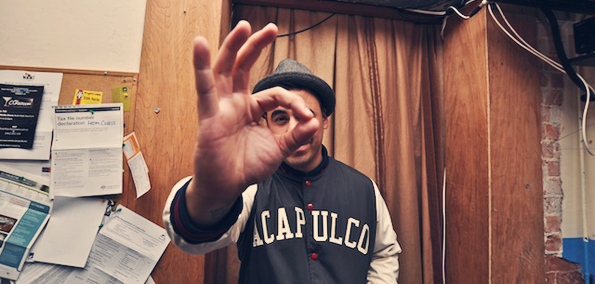 Followers of Earmilk will notice that we cover just about everything that the Australian native Ta-Ku releases to the public. The truth is that the Red Bull Music Academy alum hasn't released a dud in recent memory, dropping everything from trap-infused remixes to hip hop beats that all carry a sense of progression from previous material. 
Whether of a fan of experimental electronic music or not Ta-Ku's constant drive to build off of a multitude of styles has resulted in music that glides through apparent boundaries. With an upcoming release of Songs To Break Up To Ta-Ku decided to leave fans with an edit to savor last night in "We Were In Love".
Beginning with a mellow ambient beat "We Were In Love" is a perfect example of how artists do not need to rely on obscene effects to make a cohesive song. Melodic elements pay their part in introducing soul-filled vocals and while the song may never escalate to a full on bopper it's subtleties create an atmospheric cave that is worth exploring. 
[soundcloud url="http://api.soundcloud.com/tracks/107753933" params="" width=" 100%" height="166" iframe="true" /]
Head on over to Ta-Ku's SoundCloud to pick up a free download of "We Were In Love".