Christian Gunning is the producing mastermind behind the name Shelf Nunny. He's in the midst of blooming, cracking out of his shell from a dormant seed. His sounds are quite new and unique, but that's okay. With only a few official releases, he's getting on track with defining his Shelf Nunny sound. Through a plethora of singles, he has finally dropped an official EP called Running With Sizzurp. Browsing through Shelf Nunny's work, you can get a sense of experimentation infused with progressive beat-making.
The EP is no different. The opening tune, "Magma Shmarta Shmolly Shmail", lacks any percussive foundation. No bass or predominant snare slaps or claps are present. It's stuck on first gear while eclectic and unorthodox effects pulsate in and out to create an artificial ambiance. The follow-up song, "I Was (Albert Softman)", picks up the pace and gears towards are more downtempo path. In true Shelf Nunny fashion, the song incorporates effects and synths to create a strange atmosphere that you can't help but feel is all natural.
You'll soon realize that this is Gunning's sound: putting a huge artificial spin on seemingly natural environments. Most of his beats are quite unorthodox, but intriguing to listen to. Not all of them are warped and distorted in that nature, however. "Hypoyawndriac", a tune we covered earlier, demonstrates that Shelf Nunny does and can wander into the so-called trip-hop realm.
Running With Sizzurp is a heavy EP, although there are only six songs on it. The textures and layers take form immediately, and our job as listeners is to dissect his latest work to really get to know Shelf Nunny and his unusual-yet-enjoyable sounds. Shelf Nunny is virtually unknown as a producer, but he is already gaining some attention through other artists (such as Mist Glider). Stream the EP in its entirety below to experience firsthand what this budding experimental beatsmith has to offer.
[soundcloud url="http://api.soundcloud.com/tracks/100549336" params="" width=" 100%" height="166" iframe="true" /]     
[soundcloud url="http://api.soundcloud.com/tracks/101109175" params="" width=" 100%" height="166" iframe="true" /]
[soundcloud url="http://api.soundcloud.com/tracks/79010095" params="" width=" 100%" height="166" iframe="true" /]
[soundcloud url="http://api.soundcloud.com/tracks/96534590" params="" width=" 100%" height="166" iframe="true" /]
[soundcloud url="http://api.soundcloud.com/tracks/101896041" params="" width=" 100%" height="166" iframe="true" /] 
[soundcloud url="http://api.soundcloud.com/tracks/101896689" params="" width=" 100%" height="166" iframe="true" /]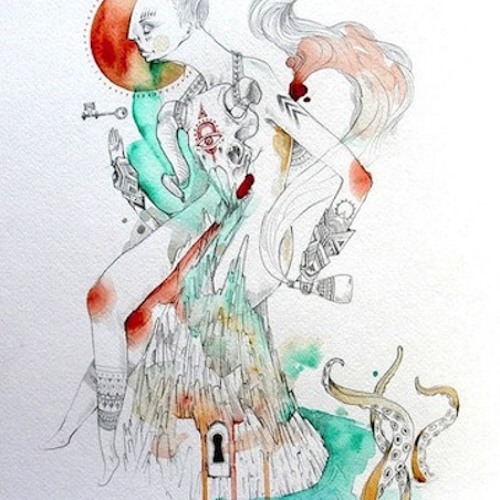 Shelf Nunny
Running With Sizzurp