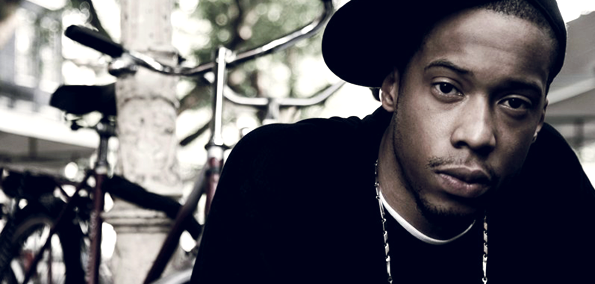 An album after an extended break is also a tough task to get right, but is made even harder if the previous album (in this case, Album of the Year) was an absolute triumph. This is the problem poised to Detroit rapper/producer, Black Milk, with his upcoming album, No Poison No Paradise.
 However, this follow-up has features from Dwele, The Roots' Black Thought and Quelle Chris to name but a few, so he  has enlisted the help of the right people so its all looking good. Then we get this lead single from the album "Perfected on Puritan Avenue" and we now know that this album is going to be something special.
Looking solely at the lyrics there is a simple rhyme pattern that puts certain emphasis on certain words to emphasise his points. The message throughout is clear (don't realize you're from a ghetto/until you get a little older) which is that of getting out of the world you are born into and then making the most of it (buying white Range Rovers and drinking Grey Goose).
This is all well and good but its the production where he really grips the listener with a lethargic sounding string backing with a melodic blend of different orchestral melodies on top of that with hints of jazz. The jazz part of the production is brought to the forefront at 2 minutes where Cross throws caution to the wind and just goes for some acid jazz.
No Poison No Paradise is due out October 15 and will be released by Black Milk's own label, Computer Ugly.
[soundcloud url="http://api.soundcloud.com/tracks/105007961" params="" width=" 100%" height="166" iframe="true" /]
Black Milk
"Perfected on Puritan Avenue"
Computer Ugly
August 13, 2013