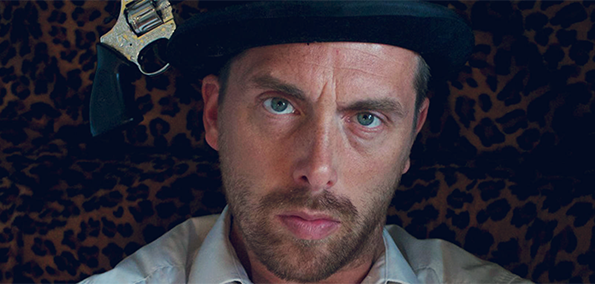 There's more to Dutch culture than the stereotypical cheese, clogs, and delicious stroopwafels you cannot get anywhere else in the world. Having spent half a year in the Netherlands myself, I discovered that, likewise, there is another musical movement of producers and record labels that seek to bring forth a one-of-a-kind blend of soul, funk, and house music. On the list lies none other than Dutch producer Steven Van Hulle who is better known by his moniker,  Awanto 3.  Releasing his Holy Mozes EP under the Dutch label Rush Hour , this 3-track wonder serves as a testament to his self-proclaimed necessity for captivating soul and funk in every single one of his productions—no exceptions. 
Awanto-3---Holy-Mozes-(made-me-lucky)--EM0813
Stream:Awanto 3
- Holy Mozes (made me lucky)
Centered on an old-skool mood is track title "Holy Mozes (made me lucky)" that works its way through a jazzed daze that slowly unveils a deep house feel that sticks to the groove. Strong kicks and jittery vocals angle the essence of the spirited track. "The Gun" approaches a more serious stage with a sequence of drum-works that create a commanding tone sure to have many two-steppin' their night away. Whether you love a sticky melody, or a thunderous bass, there's a little bit of everything here. Last is Aardvarck's remix of "The Gun" who transforms the jumpy track into a lo-fi and hypnotizing ditty for the laid back hours of the night. 
Awanto-3---The-Gun-(Original-Mix)--EM0813
Stream:
Awanto 3
- The Gun (Original Mix)
Feeling  like a tasty cup of 100% soooul, Holy Mozes offers a beautiful triple play of several deep house vibes to enjoy from. If you find yourself in the Amsterdam area and wanting more of Awanto 3's funk, catch him at Melkweg for ADE on October 19!