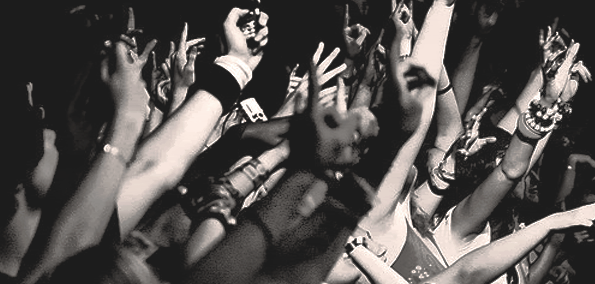 Week after week, in association with Wavo.me, we provide you guys with opening set DJ competitions for festivals all over North America, featuring the biggest names in music today, but for some reason this one stands out from the rest. Running now until September 2nd, Earmilk will be giving you a chance to play alongside one of the most respected names in deep house today, Art Department, when they play until 4 am at one of our favourite venues, Cinema in Toronto on September 6th.
Art Department, made up of Kenny Glasgow and Jonny White, have arguably been Toronto's greatest dance music export in recent memory, making waves in the deep house community with legendary sets over the past few years since forming in 2009. They recently released their first remix in what they say is the first of many originals to come this year, something we've all been longing for from the duo. Check it out below and visit the competition page on Wavo.me to submit your mix to play at their Cinema homecoming in a few weeks!
Louie-Fresco-feat.-LUNA---Autophobia-(Art-Department-Black-Sky-Remix)--EM0813
Stream:Louie Fresco feat. LUNA
 - Autophobia (Art Department Black Sky Remix)
Record a live mix that features music you might play at Cinema in the Earmilk Wavo Lounge during the Art Department show. You'll be playing alongside Earmilk's own Jamie Gone while Kenny, Jonny, and No.19 label co-owner Nitin let loose in the main room. Upload your mix to your own Soundcloud or Youtube. Submit the link as soon as possible then get your fans to vote for it, and get it ranked up the chart! The winner will be announced September 2nd. The winner will be chosen on the basis of popularity and the expert opinions of our Earmilk, Cinema and Wavo panel of judges.
Here's what you have to do to enter:
1. Record an live DJ mix (30 minute minimum) that displays your skill and distinctive style - be as original and creative as possible, including as many originals, remixes, and bootlegs as possible.
2. Submit your mix to our micro-site.
3. Promote and share the link to the micro-site with all your friends, family and fans - make sure to have them vote!
Contest submissions are open from now until September 1st, and the voting period will be open the entire time! Top charting artists will be focused on but ultimately the winner will be chosen based on the expert opinions of our Earmilk, Cinema and Wavo panel of judges.. We'll announce the winner September 2nd so stay tuned! The winner will also be given 4 VIP tickets to the show!
Contestants must be 19+ and reside in North America. Prize does not include travel or accommodations.