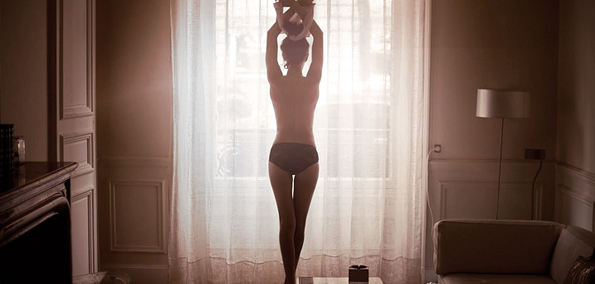 The female production duo Eli & Fur have kicked off the summer in full gear; from dropping their Illusions EP back in July to touring alongside the talented Maya Jane Coles, the duo have had an extra bright and successful summer. The 4-track deep house release garnered attention 'round the interwebs, so it was only a matter of time before their breathy lead song, "You're So High", got the remix rework.
[soundcloud url="http://api.soundcloud.com/tracks/101445930" params="" width=" 100%" height="166" iframe="true" /]
Hailing from the nu-house mecca of Belfast, Ejeca, takes the hypnotizing original and turns it into a high-spirited garage house banger. With influences like disco, garage, deep house, and techno in his roots and a knack for vocally driven emotive sounds, Ejeca's productions are guaranteed to have you moving on the dancefloor. Capturing the essence of sound with Eli & Fur's alluring vocal melody and through the addition of his own infectiously layered riff and warm chords, Ejeca will have your body moving from start to finish. As a bonus, the track is now available for free download over on Eli & Fur's Facebook Page. Take a listen below and head on over to grab the free download for your own personal collection. 
[soundcloud url="http://api.soundcloud.com/tracks/105094541%3Fsecret_token%3Ds-PLrUW" params="" width=" 100%" height="166" iframe="true" /]