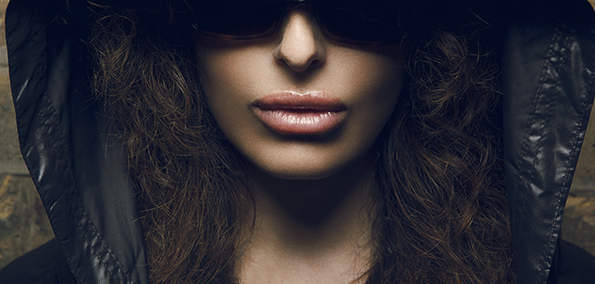 A wilderness located within a concrete jungle that has climbed up the bars and managed to become one of the world's most talked-about dance events to date; that's what we can say about New York's Electric Zoo festival. Ongoing since 2009, it didn't take long for the word to spread on a cross-continental level, attracting people from all over the world.
Operating within the city commonly referred to as "the center of the universe" and continually pushing a lineup that leaves any electronic music fanatic wanting in, it doesn't take much to see why Electric Zoo rapidly rose to the top of the festival radius—and this year things get more interesting. Finding themselves in the festival hot-seat, the Made event crew recently announced an expansion of operational grounds that makes room for a new second main stage. From Friday to Sunday, you can easily find yourself forecasting artists and showcases worth scrambling over, but we have one event in mind for Sunday that you should circle on your festival schedule.
Hosting a label-exclusive Sunday School Grove showcase on September 1, Swedish label Drumcode Records makes up one of Electric Zoo's most appropriate showcases this year, supplying a variety of its floor-rattling artists certain to have the crowds jumping. Among those is U.K. DJ and producer Nicole Moudaber, who already finds herself as one of Drumcode's most bookmarked artists at the festival, coming off her premiere album, Believe, that dropped in May. The assorted 10-track package ranges from highly danceable to everything in-between techno and house feel. As if dropping an album and touring all over wasn't enough to keep her busy, she also entertained us with the solid, hip-twisting Fabric mix she compiled, including her unreleased track featuring ME titled "Give Me Body", remixed by German producer and Mobilee Records founder Anja Schneider.
[soundcloud url="http://api.soundcloud.com/tracks/100735021" params="" width=" 100%" height="166" iframe="true" /]
Out for release via her own label, MOOD, Give Me Body EP offers a three-path interpretation of the track. Displaying a concrete Moudaber flavor, the original rides an irresistibly upright groove steered by Me's vocals that commands you to move your body while the song's build up sets the industrial turnaround at the end. Anja Schneider sprinkles a funky-house charm, taking the song to sensational heights with the staggering melodies added. The "Give Me Body" dub version rings a stripped down sequence of powerful sounds that stand on their own without the vocals.
Give-Me-Body-(Feat.-ME)--EM0813
Stream:
Nicole Moudaber
- Give Me Body (Feat. ME)
[soundcloud url="http://api.soundcloud.com/tracks/103559277%3Fsecret_token%3Ds-AAHnP" params="" width=" 100%" height="166" iframe="true" /]
Now that you've got the latest scoop on what's happening, make sure you enter the Earmilk exclusive contest for your chance to win a pair of general admission tickets for Sunday's Drumcode showcase at Electric Zoo, where you can catch Nicole Moudaber spinning! On top of that we are a throwing in a copy of her latest album, Believe—don't miss out!
Also, we got a chance to catch up with Nicole Moudaber herself! Check out what she had to say:
EARMILK: What are some emotions associated with playing the Electric Zoo Drumcode label showcase?
Nicole Moudaber: I can "meow" and I can "ROAR," so it's home.
EM: Are there any staple songs you always incorporate into your sets?
NM: All my productions, of course! I have unreleased material I can't wait to test at the festival. I recently finished a collaboration with Carl Cox, which I will drop, as well as various promos from Drumcode and my label, MOOD.
EM: Is there anyone you're planning to check out at the festival?
NM: I think I will stick to our stage, as it's my Drumcode family. I intend to stay there until the end. There are obviously various amazing artists playing Electric Zoo, since the lineup this year is fantastic.
EM: So your Give Me Body EP is due on August 12 on your label MOOD, how did it come together?
NM: I woke up one morning and decided to lay my vocals down to a track I've been working on. I wrote all the lyrics, got on the mic and came up with "Give Me Body". I've never done a track like this before, and the response has been incredible. I guess the lyrics are very dirty, and people get that.  
EM: Any special musical influences that played a role in the making of Give Me Body?
NM: It was more of a personal influence, and the lyrics depict that. I will leave it to your imagination.
EM: How did Anja Schneider end up on remix duties for  Give Me Body?
NM: It was the best choice for me, as she took it another direction and I love her vibe. I released the Hair EP on her label, Leena (sister of Mobilee). I practically have every single production she's ever made, and I simply get her MOOD. It was a delight when she accepted to be involved and she recently played my label party in Ibiza as well, which was an incredible day.
EM: What's next on your agenda, world domination?!
NM: My second nomination! I'm honored to be acknowledged with the best out there. I have an intense schedule ahead, after the summer with United States and European tours in the fall. I have an announcement coming up - a project I've been working on. Hopefully I will launch it early 2014.