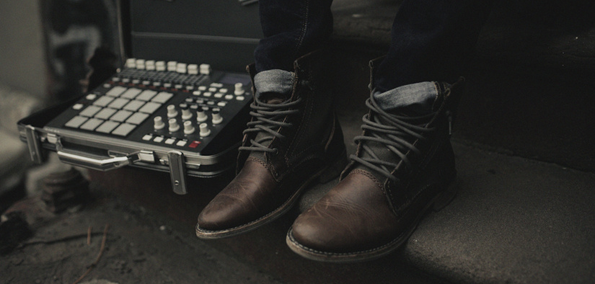 Los Angeles based producer Felix Snow has created some of the smoothest trap stylings I have ever heard with the release of his latest record, "Sugar." Snow is becoming a commodity within rap and R&B circles for his varied and cohesive production. He's established himself as a go to producer for St. Louis R&B/pop singer, SZA, in addition to collaborating with the likes of Leona Lewis, Gallant, Deniro Farrar, and Chapman.
On "Sugar," Snow begins with a mellow guitar progression that is quickly accompanied by a staggered female vocal loop that's "oooh ahh, me sweet like sugar." The track then drops with heavy 808s and rattling high-hats, creating a backdrop for Snow to chop and fade the mesmerizing female vocal loop. Snow also manipulates the fullness of the track, stripping the high-hats or 808s, providing a nuance that keeps the track fresh throughout the 3:40 playing time. Be on the lookout for Snow in some of the production credits of your favorite artist. Peep "Sugar" below.
[soundcloud url="http://api.soundcloud.com/tracks/104170239%3Fsecret_token%3Ds-9gw3D" params="" width=" 100%" height="166" iframe="true" /]
Felix Snow
"Sugar"