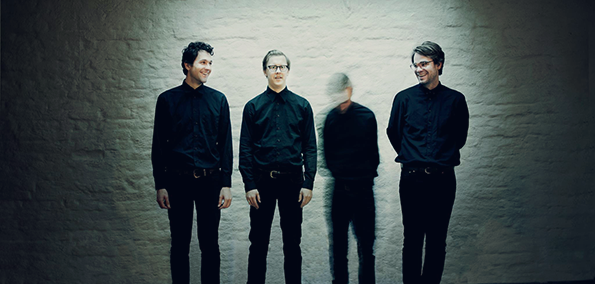 The Norwegian four piece Atlanter have been making quite the splash with their music in the blog space as they are able to capture so many of the necessary aspects of their presumed genre. Without even skipping a beat, Jens Carelius and Arild Hammerø (the leading members of Atlanter) have released a new song from their album Vidde to the UK and United States that is a blues-driven good time. 
"Kaktos" begins by hinting at its hymnal-sounding chorus before being propelled with energy as a rolling drum beat, an on-point bass line and fluttering guitars carry the duty of supporting eerily familiar vocals. Throughout "Kaktos" listeners can be reminded of My Morning Jacket, as the singer's voice can carry similar tones and sustained notes to those of Jim James, driven by folk driven vibes. However, Atlanter present their sound in a way where their organic instrumentals play off of itself in an almost improvisational way, giving them a unique overall feel.
In order to catch a grasp of the bands versatility and instrumental inner-workings it is worth taking a listen to their previously released "Tree Song". Throughout "Tree Songs" vocal cues take on a much different feel, seemingly inspired by TV on the Radio's frontman Tunde Adebimpe.
Pick up a free download of "Kaktos" before their debut is released in the UK in the near future on Jansen Plateproduksjon.