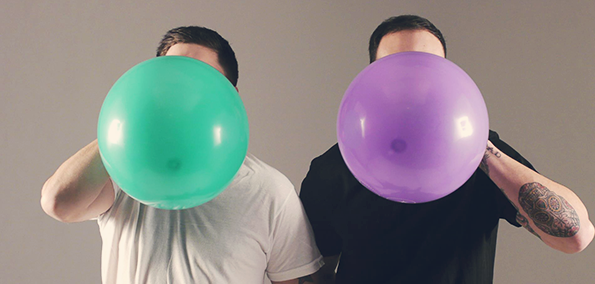 Whenever there's an act straight from Detroit who love to play nothing but the city's specialty of house and techno, my ears perk up. Add that they also hold down a residency for the Paxahau team—the crew behind Detroit's Movement Festival—and I've got goose bumps. Ataxia is that kind of duo with the clutch Detroit sound. Making matters better, they've teamed up with Canadian artist Clarian North of Footprintz on their latest single, "No. 6" off their debut No. 6 EP.
Set for release via L.A.'s Culprit label on August 5, Ataxia made sure to reach out to a label equally set on delivering tasteful dance music to the world. "No. 6" is an earthly track that dispenses calming vibes that only get heightened by Clarian's unwinding and softening vocal wonders that leave feelings of warmth and affection resonating with us even after the track ends.
Be sure to also check Ataxia's recently released track "This Secret" off the Half Way There compilation out now through Leftroom Records. On top of that, the group is also brewing up some collaborations with their close friends from New Agenda and Montreal's aspiring talent, Gab Rome. Boy, aren't we lucky?