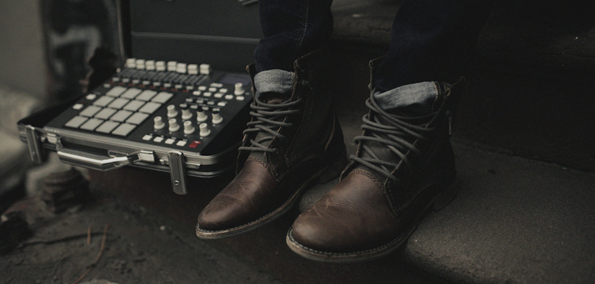 I initially only copped this tape cause I thought it was a Lil Reese joint with uncharacteristically-good production credits. Turns out that Lil Reese, the controversial drill-scenester out of Chief Keef's Glory Boyz Entertainment, and Reese, a relatively-unknown member of ATL's Two-9 collective are two different guys – who knew?
However, the truth is that it sometimes becomes a little hard to remember who you're listening to, here. DSNRTRAPN, or "designer trappin'," is an appropriate choice of name for Reese's tape – he wears his influences as proudly and visibly as his favorite Givenchy shirt. When he's on a Zaytoven beat, he'll go full trap – check the chorus on "Reese Mane La Flare" and tell me you aren't hearing that GBE flow – but put him on some less loaded beats and Reese starts to develop his own voice. Ultimately, the mixtape's best tracks rely more heavily on great production than great rapping, but the mutability of Reese's flow and voice allow him to blend in from beat to beat with ease.
 [soundcloud url="http://api.soundcloud.com/tracks/102422636" params="" width=" 100%" height="166" iframe="true" /]
This makes the album more of a production showcase than a rapper-focused tape, but it's a phenomenal one at that. Reese's got contributions from big names like Zay and Chuck Inglish, but the standout production pieces come from less well-known producers like TecBeatz and MillionDollarMano. "Mobbin"'s disorienting minimal-trap beat, arguably the most interesting production piece on the entire tape, comes from Lilturtleshawty aka Edward Killingsworth, one of Two-9's in-house producers who doesn't even have any other major production credits. The mixtape functions as a grab-bag of the interesting and varied production currently falling underneath the trap-renaissance umbrella, and is worth a listen on these grounds alone.
With this in mind," TMBLRTRAPN" might have made an even better title for Reese's newest tape – just like the album's Pen & Pixel inspired cover, DSNRTRAPN is ultimately a well-curated collage of influences and things that Reese likes, things you might see on his Tumblr page. Lucky for us, he's got pretty great taste.
Reese
DSNRTRAPN [Mixtape]