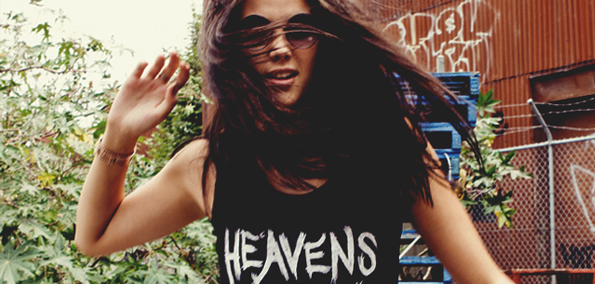 Mad Villains, the California natives turned London residents, are pushing the house boundaries and bringing back the funk. Their disco vibes and heavy-hitting beats leave us with little to do but get down and dirty, shuffling our way through any crowd be it festival or coffee shop. With rolling bass lines and perfectly incorporated house vocals, the Mad Villain sound can be best described as jackin' house with a ghetto bass foundation.
Their newest tune, a remix of Feeboy's "Mellow", takes on a lighter grungier side of the reincarnated genre making it most suitable for a lounge gig or basement party. The original "Mellow" has a much more disco feel to it, but lacks the heavy-hitting substance that the Mad Villains remix affords it. It's a short tune relative to other deep house tracks, but what it lacks in length it certainly makes up for in performance (I hear that's a good thing? I sure hope so.) With support from Treasure Fingers and Golf Clap, you know it's gotta be good.
If you're in the mood for a funky good time, grab the "Mellow" remix out now on Disco Kicks, and be sure to check out the other masterful pieces by this extraordinary duo.
[soundcloud url="http://api.soundcloud.com/tracks/99569450" params="" width=" 100%" height="166" iframe="true" /]