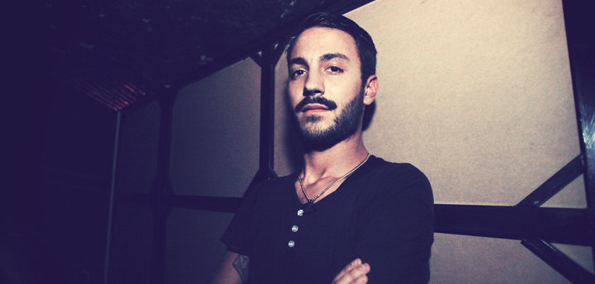 Brodinski is back again with his newest release, The Purple Ride. Described as an extension of his previous Late Night Alternative mix put out earlier in the year, this set is a trip through some of the French producer/DJ's more subtle influences, including an interesting venture into his love for all genres, ranging from the Southern hip hop styles to old school techno. Of course, nothing is quite complete without a little track from a rapper named Kanye West (a song Brodinski coincidentally co-produced), and this requirement is happily fulfilled by the Reim's born DJ. 
Although he's especially known for his hard hitting French electronic styles, it's become increasingly obvious that this man is truly innovative in both his djing and production techniques. He's been landing himself into music news (it seems) weekly, and we can only wait in anticipation for what is coming next. If that isn't enough to stir up excitement, at the very least, the album cover features the artist in what could be easily argued for the best cover of the week (and it's only Monday). 
[soundcloud url="http://api.soundcloud.com/tracks/100145724" params="" width=" 100%" height="166" iframe="true" /]
While Miley Cyrus might be the one exclaiming that she can't be tamed, it seems like the Bromance Records labelhead is the one that can't be stopped. He has various tour dates, both as a single act and with touring partner Gesaffelstein, including stops in Ibiza, Los Angeles, and New York. He also has his final In New DJ's We Trust program this Thursday (July 13), on BBC Radio 1. 
---
Brodinski
The Purple Ride
---