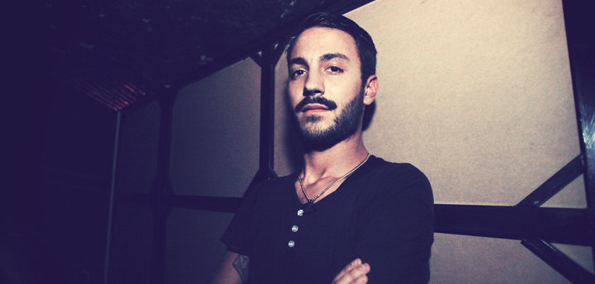 After teaming up with a pretty well-known Chicagoan, Louis Brodinski takes on King L's Val Venis who put Chicago Drill Rap on the map. Anyone who follows the Bromance boss on any social media will acknowledge that Brodinski has major love for  hard hitting hip-hop and beautifully cheesy rap artwork. Two of his loves are put in place with this one; remixing a heavy King L tune and the artwork for his upcoming The Purple Ride EP features Brodinski on a motorbike with purple lightning and bullets around him. A beautifully constructed cliché. 
Originally produced by French-Chicagoan, C-Sick, the original like the remix is a slow number with heavily percussion and bass. Brodinski brings in some more eerie beats and switches up some of the vocals whilst adding female vocals in attempt to soften it up at one stage. Even adding the most of angelic of voices wouldn't have made this one as heavy as they come. This is a definite crowd-pleaser.
Brodinski's The Purple Ride is released on the July 8th by Bromance Records.
[soundcloud url="http://api.soundcloud.com/tracks/99277116" params="" width=" 100%" height="166" iframe="true" /]