In the past few month's big names in the French music scene have been causing quite the stir, with Breakbot releasing his debut full length to the US market in April, Daft Punk dropping one of the most talked about albums of the year in RAM, Phoenix announcing a new album--allowing a free roam of remixing their track "Trying To Be Cool" and ED Banger celebrating their 10 year anniversary in releasing an album with new material from their most accredited artists. 
Apart from the Daft Punk release, Thibaut Berland (aka Breakbot) has been apart of everything mentioned above. Since his full length came out abroad last year Berland has progressively released various songs as singles with remix packages. The most recent single is the soulful "You Should Know" which features Ruckazoid's vocals and can be heard in a number of forms in our exclusive premiere of the accompanying EP below. 
In beginning with the original, the untainted version showcases the source material for everything from dance-inspired remakes to more experimental takes. In moving forward the EP differentiates with an alternate version that upon an initial listen seems to be a twin of the previous track. However, when revisiting the track one will notice that an almost robotic echoing stylization throughout adds depth to the lighter moments, causing Ruckazoid's layered vocals to take on a laid back feel.
[soundcloud url="http://api.soundcloud.com/playlists/7402301" params="" width=" 100%" height="450" iframe="true" /]
The EP then moves into a Busy P & Boston Bun remix, which is all over the board in terms of providing drops, sampling different elements of the song and as well as featuring numerous additions of textures that make for an overall mind-bending listen. From here listeners can get lost in more traditional house jam that churns "You Should Know" into a completely new direction with a locked groove where a four to the floor beat is synced to shifting high hats, where hook driven vocal cues remain as the only constant. 
By the time that listeners arrive at The Swiss remix of "You Should Know" they should be familiar with the underlying elements of the song, however this remake ventures into the realm of improvisation. At around four minutes in listeners are rewarded with a funky and jazz driven synth solo that is supported with airy textures, playing on the source chord progression to provide yet another example of how accessible the original material is. The finale, the Le Family Club remix, tones down the vocals and adds a deeper house vibe to what is otherwise a glossy track. Allowing sub bass to take root, shifting synths seem to draw off of downtempo cues in recreating the original melody before it drifts away.
In order to showcase Breakbot's own versatility it is worth listening to a more recent production he let out. Berland released a remix of Phoenix's "Trying to Be Cool" a month back where he infuses the track with his usual disco/funk grooves. Throughout, Thomas Mars' vocals act as a constant to the venturing instrumentals that take shape in synthetic slap bass and plenty of other original synth material.
[soundcloud url="http://api.soundcloud.com/tracks/94489722" params="" width=" 100%" height="166" iframe="true" /]
Be sure to obtain a copy of the You Should Know EP from iTunes when it goes live tomorrow (July 2nd) here.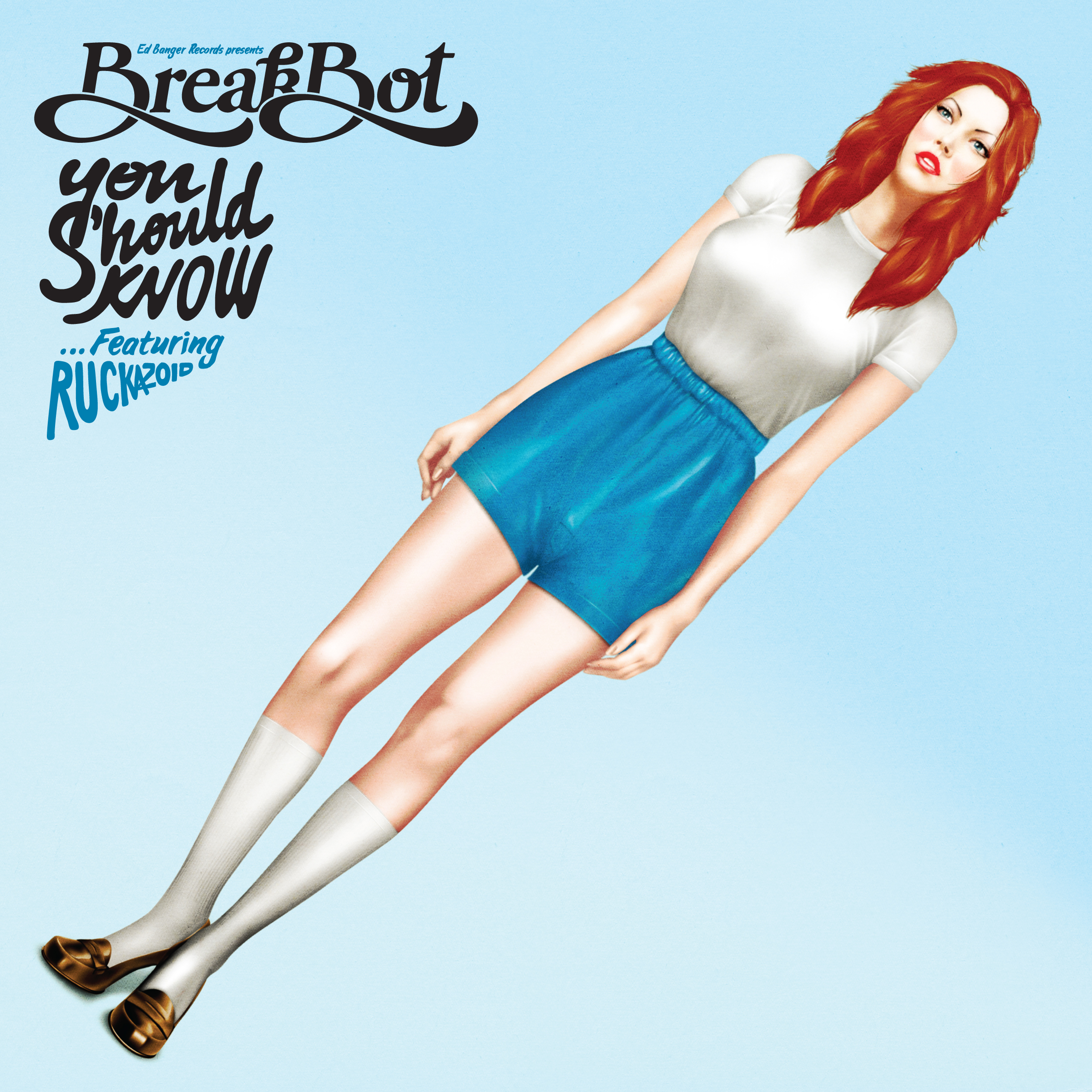 Breakbot
You Should Know
Ed Banger Records
07-02-2013