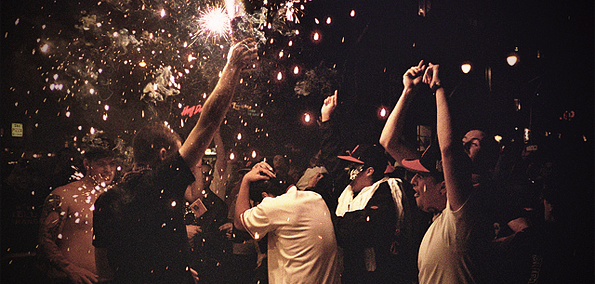 Escapade Music Festival has been a mainstay of Canada Day weekend in Ottawa since 2010. It's first year featured Deadmau5 and was set in the downtown core where nearly a million people gather every year to celebrate. It's gotten bigger and bigger every year  and last year expanded to a two day festival at the Ottawa Baseball Stadium that featured heavyweights such as Avicii, Dada Life, Afrojack, Alesso, and Eric Prydz among others.
Escapade 2013 is set to be it's bigger year yet. Expanding for the first time to three days it's 4th edition will take place on the RA Center grounds. Set on the Rideau River, with 40 acres of property and close to public transportation this setting allows Escapade to go bigger with production, sound and Ottawa's favorite part of Canada Day: Fireworks. Enter below to win a pair of VIP passes to days 1 & 2 as well as GA passes to day 3.
Escapade has always attempted to please a wide spectrum of electronic music fans and this year is no different. It's main stage veterans include Tiesto, Steve Angello, Bingo Players, Deniz Koyu and Benny Benassi to name just a few.
Beefing up the trance lineup this year the artists include Group Therapy creators Above & Beyond, Arty, Markus Schulz, Ferry Corsten and Ben Gold.
The greatest improvement in my eyes this year has been their underground artists Steve Lawler, Umek, Sebastian Leger, Chus + Cellabos and anchored by Toolroom Records chief Mark Knight who will be playing a special extended set. 
The lineup is rounded out by a healthy bass music lineup led by Rusko and Krewella, up and comers like Toronto's hottest export Charlie Darker, and local legends Ariyan + Etienne Ozborne.
If 2012 has taught us anything it is that Escapade is an extremely well managed festival. Last year there was little to no lineup issues, easy access to bars, and the sound and stage production impressed us all. Escapade's slogan has historically been Bigger, Better and Louder; with three days, a new venue, and a strong well rounded lineup we are sure they will live up to exactly that.