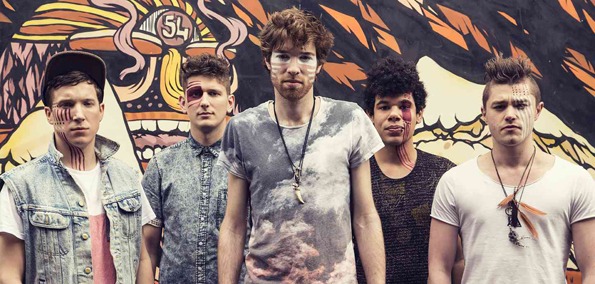 Bristol based, The Other Tribe have found a middle ground between indie, deep house, and tribal music sounds. Case and point, the groups latest release "Your Kisses," which is a rich sonic cross section between deep tribal house and electronic soul. Gigwise remarks, "their unique blend of sun-drenched dance music and West African tribal drum beats have made for one of the most exciting sounds around and the band's energetic live show is a must-see for any 2013 festival-goer."
In preparation for their debut album, the group has spent the past winter months locked down in their version of a studio - a barn lost deep in the Bristol countryside where they all live. Now that winter is over the 5 gentlemen are set to run a riot across their favorite stomping ground – the summer festival season – with performances at Glastonbury, Love Saves The Day, Ibiza and Mallorca Rocks, Blissfields, Beatherder, Farrfest, Secret Garden Party, Boardmasters and beyond.

In addition, they just released a vintage and very offbeat psychedelic video to accompany the track. "Your Kisses" is taken from the upcoming My Girl EP and is slated for release August 18th via Relentless Records. Check out the video and track in the meantime.  
[soundcloud url="http://api.soundcloud.com/tracks/95499029" params="" width=" 100%" height="166" iframe="true" /]