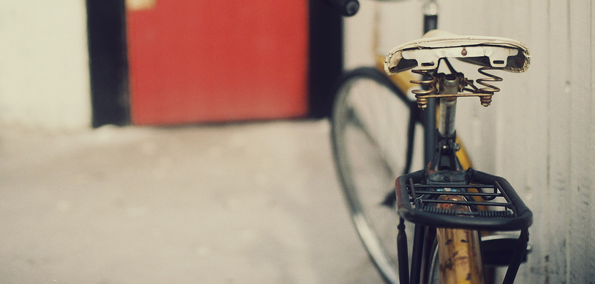 Recently featured in Billboard's "40 Under 40", Lee Anderson is a music industry name that you need to know. Anderson began his music career producing his own concerts for six years before joining booking agency AM Only four years ago. Today, Lee Anderson stands as one of the top booking agents in the industry, let alone at AM Only. He has played an integral role in the explosion of such artists as Zedd, Alvin Risk, and Tommy Trash, but is most notable for his involvement with probably one of the top acts in dance music and dubstep, Skrillex.
In February, the 31-year-old creative mastermind walked alongside Skrillex at the Grammy awards, which only pays testament to the kind of impact he has had on the artist' growth and success. Anderson has strived to push boundaries and come up with ingenious ways to bring shows that are both unique and affordable to the consumer. Anderson's roster is increasingly growing as many dance and house music acts want this man at the helm. Other artists who Anderson represents include Laidback Luke, Wolfgang Gartner, MSTRKRFT, and DallasK. What I learned from sitting down with Lee Anderson is the vital part that booking agents play in the growth of an artist. Sit back, relax, and enjoy as EARMILK picks the brain of an industry titan.
EARMILK: Lee, what a pleasure and honor it is to be able to get your valuable insight into the music industry. What sparked your interest in pursuing a career in the music industry? Was being an agent all part of the plan?
Lee Anderson: The pleasure is mine. I originally got into the business as a fan of music and with a desire to create great events. I was studying Marketing at Champlain College in Burlington, Vermont, and there was a great scene going on around me. Live music had always been a big passion of mine, as was business. As I begun to learn more and more about the business behind live concerts, I started to realize that I found what I believed was my calling.
A marketing internship led to booking shows, which ultimately led to creating my own concert production company. I tried to build the coolest and most unique shows out. The goal to always to one up the last. After doing this for about six years, the constant stress of risking your money every night began to take a toll. I knew the live end of the industry really well, and decided to jump to the other side of the business. Although I work to get my clients the fairest deals possible, those years of being a promoter have helped to make me understanding of the importance of being reasonable with buyers.  I look at promoters as partners,  rather than the opposition.
EM: What makes AM Only so unique and special? Can you also elaborate a little on what AM Only's role is in relation to the artist for those who are not well-versed in the industry?
LA: On the surface, AM Only is a booking agency for musicians. We specialize in the electronic space of the music industry. Simply put, we represent the live end of our client's careers. This means we route tours, handle festival and corporate bookings, fields offers, and handle all business and tasks related to playing live shows. AM Only was born out of the love of the culture.
When my boss, Paul Morris, started this company, I'm not sure he envisioned it being what it is today. Paul worked in clubs, loved the music, and was around these amazing DJs and producers who made up the scene. He legitimized the business end of it in many ways. It was his vision to provide these talented acts with a trusted agent, so they could focus on their craft. Paul also helped protect the great promoters who were building scene.
It's these core principles that are the foundation of our company, that are still with us today. In my opinion, it's part of what makes us the best. We were here before this "EDM explosion" and should it ever slow down (knock on wood), we will continue to be here. Now you see a million agencies and businesses trying to cash in, but it's painstakingly obvious that "cashing in" is exactly what they are looking to do.
EM: Billboard talked about your artistic and business vision and you pushing the boundaries, can you speak a little on what that vision entails and how you have utilized it to change the industry?
LA: My mantra is all about continuing to move things forward. Just as I did producing unique shows as a promoter, I try to route and develop unique shows for my clients. This might be a package of acts that are extremely diverse on a show, or doing a 6000-person show on the rooftop of a parking garage, as opposed to the large theater in that city.
It's about keeping it exciting for fans. It's important to help create an experience that leaves people remembering that show. I want fans recalling shows years later and saying things like " How awesome was that Zedd set at the Mayan Temple on 12/21/12?"  or " Do you remember being blindfolded and taken to an undisclosed location for Skrillex?" Those memories come from pushing things forward.
I respect agents, managers, and artists who share this vision. My buddy Sam Hunt at Windish recently booked Diplo on a five-city helicopter tour in one day. I called him immediately and told him how badass it was. Then I got mad at myself for not thinking of it first. To me, pushing the boundaries means going away from the norm and changing the way people do things. I'm flattered when people steal my ideas for their clients, because it means I made a change in the industry. There are a lot of agents who can route and book a tour, but very few who are actually pushing the boundaries.
EM: Do you think the future of dance music is progressing in the appropriate direction? Or better yet, where do you think dance music will be in a year?
LA: I think it will be bigger and better in one year, and my answer would be the same for the year after that. There are cycles of things, and we are starting to see some of those come around. Most notably with house and techno, which are having a huge resurgence right now. There is always going to be a collection of creative folks coming up with something new. We saw it with the explosion of electro seven years ago, dubstep four years ago, and in the last twelve months, trap.
There are trends that are similar in the explosions of all of these things, and I'm fortunate enough to have seen each firsthand. A bigger overall genre like house, though, will always come back around. Take an act like Disclosure, who is creating music that was influenced by musicians 20 years ago, before the guys were even born! Sure, there are elements of R&B, bass music, and techno in their songs, but at the core, it's proper house music. That is about a genre cycling.
Dance music will continue to grow because it's now the music of the youth. Not a section of the youth, but the majority of it. That means we'll continue to have talented young musicians bringing classic elements of it back around and continuing to create new ones. Dance music is  here to stay.
EM: Lastly, I think most people would want to know, what do talent agencies like AM Only and yourself look for when acquiring artists to represent? Obviously musical talent plays a key role, but are there any other factors?
LA: I look for three things. The first is talent. I cannot sign an act that doesn't make their own music, and good music at that. Second is the team. Do they have a good manager in place? Is there a label, and if so, who? Does the act have a publicist yet? The team behind an act is so, so, so important to their success. I'm not saying that is fair, but it's a reality.
Lastly, I look at the growth opportunity. How old is the act? Do they have the work ethic to put in what it takes? Are they marketable? Are they unique, or a carbon copy of 50 other acts? These sorts of questions are what help me determine that. There is certainly formula I use, but I'd like to keep most of it to myself. My short advice is to make quality music, work harder than everyone else, and surround yourself with capable and good people. If you do those things, then you are at a good starting point.