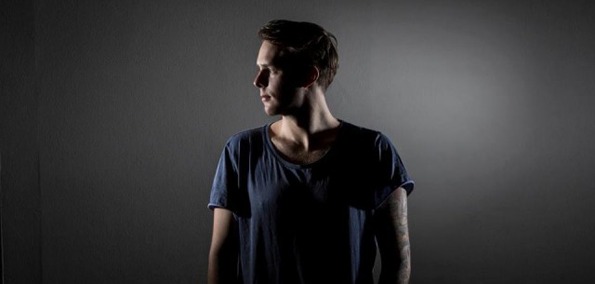 Fehrplay, the Norwegian born now London living artist also known as Jonas von der Fehr, demonstrates again why he may be Pryda & Friends most notable emerging talent.  It's been a long road since 2009, when his his first acclaimed track, "Meow", was picked up by Ministry of Sound, giving him a foothold in what has become an undeniably cutthroat industry. Fast forward to 2013: now with a number of releases under his belt, like January's noteworthy "I Can't Stop It", Fehrplay finally returns for a full length exclusive of his newest song, "Phantom".
We first heard a tease of the tune back in January on Above & Beyond's fan-favorite radio show, Group Therapy, a foreshadowing of future releases Fehrplay has in store for Anjuna's 2013 season. One can't deny the track's "Pjanoo" vibe, something that can be found in many of his works and explains his unquestionable connection to the Pryda sub-label. Swirling piano melodies engulf a listener, while "Phantom" only rises farther into the heavens through airy builds and legato synth lines. Take a listen to the full track below and read on for an interview about Fehr's past, present, and future.
[soundcloud url="http://api.soundcloud.com%2Ftracks%2F93044859%3Fsecret_token%3Ds-mXIJY" params="" width=" 100%" height="166" iframe="true" /]
Interview
Earmilk: Was electronic the first genre you worked with, or did you start off with something more traditional?
Fehrplay: I started playing the piano at a very young age, and got my first computer and simple music production software at around the age of 12. In the beginning I was more into Trance, but progressed over to house music over the years. I'v always done loads of electronica music on the side as well.
EM: Can you name some artists who really inspired you to pursue a career in music? What about their sound spoke to you?
FP: Hm I think at a early age it was stars like Michael Jackson and Stevie Wonder, that really got me hooked on music in general. But its was acts like Axwell, Eric Prydz and Joris Voorn among others, that really made me want to pursue a career in house music.
EM: Deciding to sign with Pryda Friends stands as a major turning point in your career. What do you think you learned from this label that you couldn't learn anywhere else? 
FP: I think getting to sign to Pryda friends is an huge honor, and I feel completely free to make whatever feels me right, which I think is very special this days. I have an opportunity to focus on my own sound, rather than following whats cool. I work very closely with the label and I'm learning about the mechanics of the industry too which I find very interesting; there is so much that goes on behind the scenes to work and build a record that people don't really see.
EM: Do you get to work with Eric Prydz at all? If so, how has that experience been?
FP: Yes, we have been in the studio together, and we send a few ideas back and forth. It has been awesome. And I pay very close attention to every single detail hehe..
EM: If you had to pick a few of your releases as your favorites, which ones would you choose and why?
FP: I think "Slab" and "Runaway" are my favorites. Just because they are a bit different. And I love the melody. "Runaway" always goes really nice in a club. Even though it has a quite untraditional breakdown of violins and pianos. "Slab" is the perfect set-end track for me; chilled and happy!
EM: What was the inspiration behind "Phantom"? It has a very "Pjanoo" kind of vibe.
FP: Obviously a lot of Eric's tracks. He's the master of piano prog house. And I just wanted to take some of that influences and make it my own.
EM: Are there any venues at which you still dream about playing?
FP: Yes. I used to live in Manchester and go the 'Warehouse project'. Just the craziest atmosphere ever. It's always been a goal to play there one day!
EM: Do you have any upcoming releases that you might be able to give us a little extra information on?
FP: Yes. I've already got lined up my next release, that might include more than one track. This time I'm going back to the more deeper aspects like my previously release "Nightride". I am very excited about this release!
EM: On a similar note, do you plan to experiment in any other genres in the near future? If you had to produce something outside the house genres, what would you like to try? 
FP: Oh yes definitely, I do all the time. Everything from Ambient, hip hop beats to drum & bass. It would be cool to release something different like this one day.
EM: Where do you hope to see yourself in a year? In 5?
FP: Good question. I think its very hard to answer. But I would like to see me doing the same thing I'm doing now, and enjoying it just as much.
EM: So far, what has been the most rewarding experience of your career?
FP: Definitely signing with Pryda Friends, but also to travel America and do gigs around the country has been an incredible experience.
EM: Thanks for your time and good luck with the rest of 2013!
FP: Thank you!!