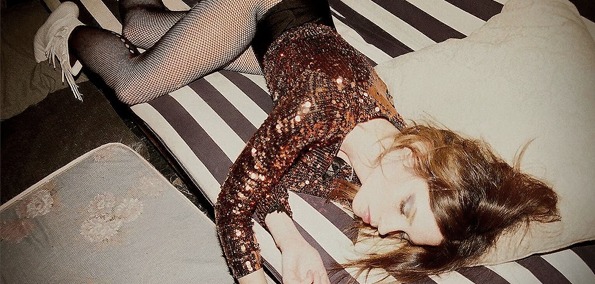 Not long ago we covered Patterns in Plastic's Radiohead re-work, and here they are again, better than ever. Wesley Akinfolarin and Joe William Todd are the minds behind the collaboration, both hailing from Newcastle upon Tyne, UK. To date, they have released an EP back in March 2011, a collection of re-works in March 2012, and BDAF Remixes in July 2012, all of which are worthy of your ears. 

Patterns In Plastic's sound has always grappled with the ambient, experimental and alternative genres, and "Don't You Ever" remains true to this very niche. The track moans disparity in the most ominous way possible with a haunting bassline that grows in intensity. With the help of Paris-based electronic wonder Andrea (who just released an EP titled Cruising), Patterns in Plastic appear to be thoughtful, intriguing and exhilarating. 
Without sampling, Patterns in Plastic utilize lyrical substance from Chelsea Wolfe's "Movie Screen" as well as Motorcycle's "As The Rush Comes", creating a mashup of lyrics sung by the wonderful Wesley Akinfolarin himself. As a lead up to Patterns in Plastic's forthcoming EP titled A Slow Death, we can conclude just from hearing "Don't You Ever" that it's going to be a ride full of captivating experiment and emotion.
When it comes to visuals, "Don't You Ever" is accompanied by a dark music video, proving to be just as captivating as the song itself. It touches on the gloomy, introverted feel that alters our mood, sampling footage from Wolfe's "Movie Screen" performance at Room 205. 
The lovechild of Patterns and Plastic and Andrea intoxicates us, while both artists explore new electronic territory. With emphasis on the transition from build to decline, "Don't You Ever" takes a newfound deep tone that we hope to hear more of.
[soundcloud url="http://api.soundcloud.com/tracks/90039075"]