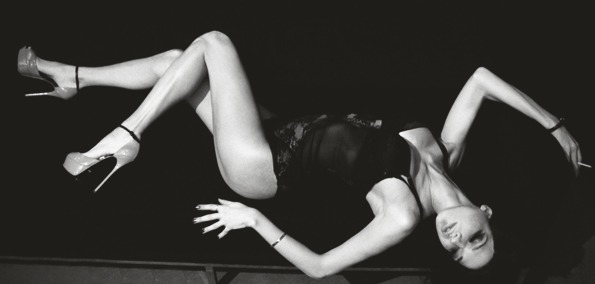 Nomi Ruiz is a big name in the New York dance scene, as she was formerly a part of Hercules and Love Affair, and the creator of Jessica 6. She's worked with Eli Escobar, toured with Holy Ghost!, and even performed for fashion powerhouse Chanel.
With that kind of status, it seems easy to just stay within this funky genre. However, Nomi Ruiz has challenged convention yet again with the release of Borough Gypsy Mixtape, a ten year project that reveals her hip hop/soul roots -- stemming from her years in Brooklyn. It's a dark look at the struggles she lived through, going into the most intimate moments, and even delving into personal issues with her family. After two months of sifting through her archive at the legendary Clocktower Gallery, her mixtape finally sees the light of day.
The whole world seems to be trying to fill the void that The Weeknd's House of Balloons used to fill back in 2011, and Nomi Ruiz's release, Borough Gypsy Mixtape, might be just the mixtape to fill it.
[soundcloud url="http://api.soundcloud.com/playlists/5661677" params="" width=" 100%" height="450" iframe="true" /]