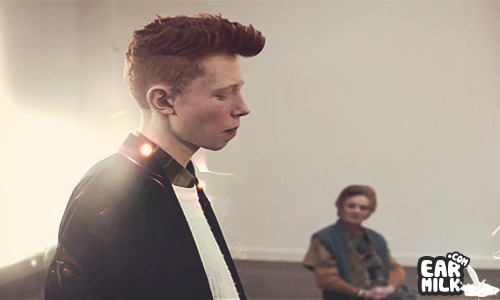 One of two anticipated collaborations between the production duo Mount Kimbie and fellow Brit King Krule hit the web today. "You Took Your Time" finds both Kimbie and Krule in transitional stages of their musical careers, as Kimbie have begun working in a studio and now include their own vocals in their music (listen to "Made To Stray" here) while Archy Marshall (King Krule) has been venturing off into the hip hop realm with his low-toned vocals. That being said it was tough to draw any kind of assumption of what a song that featured the two could sound like. 
"You Took Your Time" mixes Krule's rhyming verses with ambient-like tones that are generally tied into his sound, courtesy of Kimbie who also include live instrumentation with a solid drum backing and raw guitar tones to give off a warm sound. As a whole the song takes influence from multitude of genres, where the mesh of different styles makes for a hazy, reflective and overall laid-back experience.
[soundcloud url="http://api.soundcloud.com/tracks/92148205" params="" width=" 100%" height="166" iframe="true" /]
The collaborative effort is off of Mount Kimbie's forthcoming Cold Spring Fault Less Youth album, due out May 28 on Warp Records. Preorder it on iTunes here.