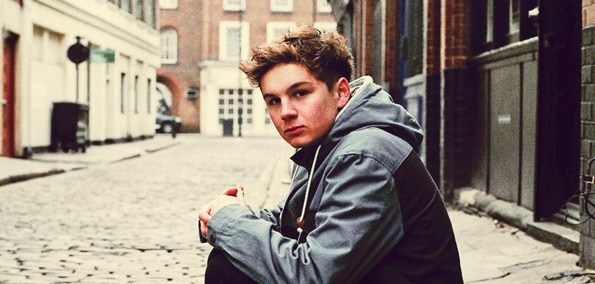 Matlock based producer Karma Kid may have just turned 18, but in that short time has established a sound and style of a well-seasoned producer deep in his career. He only began experimenting with music three years ago when he turned his parents house into an impromptu studio. Since then the taste-making BBC Radio 1 crew have all been aboard the Karma Kid train. Nick Grimshaw, Annie Mac, and Sarah Jane Crawford took note of the young artist when he put out his soulfully crafted single "It's Always," released on Bondax's label Justus last August. When you receive accolades like 'Record of the Week' and 'Record of the Year,' you know you're onto something good. Already in the studio collaborating with Kidnap Kid, Star Slinger, Bondax, Friend Within and Jeremy Glenn, the young star is quickly becoming a force to be reckoned with. Crafting up a distinct sound, Sam Knowles is at the forefront of cutting-edge dance music and today we have the evidence to back that up.
[soundcloud url="http://api.soundcloud.com/tracks/59333228" iframe="true" /]
Karma Kid has taken hip-hop king, Kendrick Lamar's ever-popular "Swimming Pools" and reworked it into a beat ready for the late night dance floor. His 4 AM edit takes the already slowed down track and slows it down even more to add his own spin and style. With his delicate balance of the low-slung drum swagger of hip-hop, pitched down lyrics, and bouncing bass this Derbyshire kid leaves his unique mark on the track. You'll be happy to know you can add it your own collection, as it is up for free download on his Soundcloud page. 
He also just wrapped up a mix for i-DJ and I highly recommend you take a listen. For one hour he takes you on a sonic journey through the future garage bass scene with thumping melodies, funky grooves, and over all good vibes. Enjoy!
[soundcloud url="http://api.soundcloud.com/tracks/91547801" params="" width=" 100%" height="166" iframe="true" /]