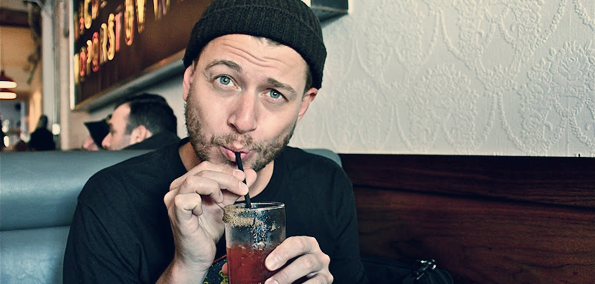 There's been some serious music coming out of Sweden lately. And some of the drivers of the sound have been the crew at Studio Barnhaus (Axel Boman, Kornél Kovács & Petter Nordkvist). Axel Boman is no stranger to the spotlight. His 2010 underground hit single "Purple Drank" was well received amongst top tier DJs and 2013 looks to be another solid year on the production front for young Boman. His latest release is on none other than the always stellar Hypercolour label, whose all-star cast of artist include Deetron, Roman Fluegel, Mr. Fingers, Eats Everything, Maya Jane Cole, and Jamie Jones, to name a few.
Black Magic Boman contains an array of great tracks which all have a distinct sound that's unique to Boman's personality. The opening track, "Television People", is a dark number that's eerie and shadowy, yet it's stripped-back appeal lends itself to a deep groove. "Cubic Mouth" is the cutest of the bunch. It's like a twinkle in the sky-Tinker Bell's anthem.  
Hungry for vocals? "Klinsman" is that track that will have you movin', groovin', and moanin' for more. Seductive, R&B-like vocals is the foundation while arpeggiated keys provide the energy and noise. Finally, "Look What You've Done To Me" closes the releases on a euphoric, ambient note. Chords and swirls really work well together and combined with the rhythmic drum patterns should work quite well on dance floors.
Without a doubt, Boman drops a variety of interesting textures with this release. It's almost a shame there aren't more tracks to listen to.
 Check out Sir Boman and Hypercolour label: