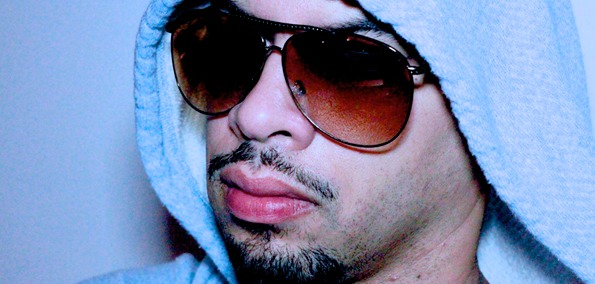 Better known simply as MK,  Marc Kinchen has been solidifying his grip over the underground for over twenty years now. Hailing from Detroit but now residing in LA, MK made a name for himself with legendary productions throughout the nineties, and has kept the underground hits coming for over a decade, most recently with work with the too-cool Hot Natured camp out of the UK.  He's undeniably responsible for influencing the sounds of early house music as we know it, really taking off with his 1994 remix for then-unknown Scottish outfit Nightcrawlers.  His dub doom of 'Push the Feeling On' was a worldwide hit before the time of the internet.  Since then, MK can boast 200+ remixes and edits, while extending his influence to deep house and modern techno.  
Having worked with notable commercial artists, from Snoop Dogg and Jay-Z to Rihanna and Beyonce, MK has been able to retain the utmost level of respect amongst his peers in the underground with records such as 'Burning', '4 You' and 'Push The Feeling On.' While his sound has definitely evolved, he has kept close to his roots and  the underground most recently with an exclusive feature on Defected's infamous 'House Masters' series.  MK's chart reflects his most recent ventures into the burgeoning world of deep house.  An obvious indication to his affiliation with the Hot Natured crew, he chose to include the latest anthem Reverse Skydiving, along with Jamie Jones' latest, and his collaboration remix with Lee Foss for Lana Del Ray's 'Summertime.' The rest of the chart follows suit, with housey mixes and deep house bangers filling the remaining spaces.  Kink's treatment of 'Follow the Step' is a fantastic mix, while there are a few notable MK dubs to check out.  Here's what the man himself had to say:
MK: "These are some of my favourite records at the moment. From the steamy pumping remix I've done with Lee Foss for LDR to Jamie Jones' 'Road To The Sudio', Eats Everything… And with a special thought for 'Reverse Skydiving' featuring Anabel who is also in our new group with Lee Foss, named Pleasure State.  We can also find my new remix of 'Addiction' and the brand new gem by my Brooklyn girls CREEP which includes a mystery vocalist: see if you can guess whose voice this is! These mixes don't let you seat still, they are instant groove monsters… You just have to move!"

Powered by Wavo. 1.