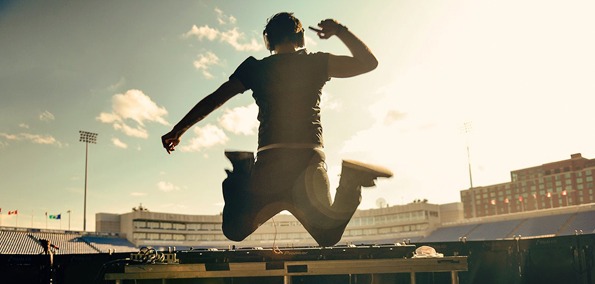 In the next development of exclusive Earmilk contests, today we're excited to announce a return to Ottawa's Escapade Music Festival. We've partnered with Wavo.me and DNA Presents to provide one skillful DJ the opportunity to play an opening slot at one of Canada's largest electronic music festivals.  You'll be sharing the stage at the RA Centre Grounds with some of the biggest DJs in the world including Tiesto, Steve Angello, Above & Beyond, Ferry Corsten, Arty, Benny Benassi, Markus Schulz, Mark Knight, Steve Lawler, Chus + Cebellos, and many more.    To enter the contest proceed to the rules below, and spread the word to see your friends next to some of the world's biggest acts!
The winner of the contest will also be getting a ton of exposure through Earmilk and Wavo.  We will be featuring you through an artist editorial, so be sure to include as many original tracks, bootlegs, and edits as you like, as mixes will be judged based on originality and creativity. You'll be rubbing elbows with some of the best in the business, so be sure to give us your best mix! The mix will receive a healthy amount of publicity and shared to artists performing, so tune it to the spirit of Canada Day Long Weekend and good luck.
PROCESS 
Record a live mix (15 minutes minimum) that features music you might play at Escapade Music Festival.

Include bootlegs, mashups, edits, remixes, and original productions.  

Upload your mix to your own Soundcloud or Youtube.

Submit the link on the CONTEST SITE HERE before May 20th, 2012 11:59pm.
JUDGING
On May 20th, voting will be opened on the contest app and promoted by Earmilk, DNA and Wavo.

5 of the top 10 will be based on how many votes the post can accumulate before 11:59pm on June 20th, 2012.

The other 5 of the top 10 will be judged by an Earmilk panel looking for originality, creativity, and overall effectiveness in the mix.

Priority will be given to the mixes that include quality original productions. and tracks from the artists performing at Escapade.

The top 10 will be announced on June 20th, 2012.

The Earmilk judging panel will then take all 10 mixes and chose the winner, based on a combination of fan voting and Earmilk judging.

The winner will be announced Monday, June 23rd, 2012.
PRIZE
The winner will play a set at Escapade Music Festival in Ottawa, Canada on June 29th, 2012.

The winner will receive a full artist feature post on Earmilk.com prior to the festival to build up some hype for the artist.
WINNER NOTIFICATION
The winner will be notified on June 23rd through an email addressed from Earmilk.

Winner will have 2 days to respond to email. Failure to respond will constitute grounds for disqualification, in which case the 2nd place contestant will be notified.

Winner must provide to arrange their own transportation and accommodations.
Winner must live in North America and be 16 years or older.