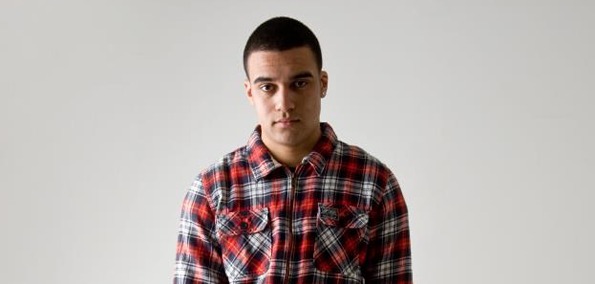 Just off his recent original, "Illusions", a roaring progressive house tune that is sure to set the dance floor afire, Special Features (aka Eden Anderson) finally drops the much-awaited remix of Ellie Goulding's "Only You". The track premiered on Nike's Halcyon remix album, a project which also brought other bright stars, Kastle and Star Slinger for example, to the mix. As one would expect, Special Features spins the indie track into a solid dance anthem, replacing the slower BPM and playing up Goulding's vocal riffs. When the bass hits, it's with a euphoric explosion of synth that infuses a brightness to the song whose lyrics impart a sense of desperate love.
 [soundcloud url="http://api.soundcloud.com/tracks/91001124" params="" width=" 100%" height="166" iframe="true" /]
To supplement this release, Anderson was kind enough to answer a few questions for us. Read on to find out about  his path to electronic music and what 2013 holds for the talented young artist.
Earmilk: How did you start making electronic music? Was this something organic from childhood or did it just hit you one day?
 Special Features: I've been Producing from a young age but didn't get into dance music until my first year of college. I wanted to raise more of an awareness for the dance music scene so I set up a student club night where myself and a few local DJ's would play the latest electronic music to students in my city. My love for the music deepened and I never looked back.
EM: What has been the most unexpected challenge to furthering your career and how did you overcome it?
SF: Balancing my music career with college has been a real challenge as it's been tough keeping on top of both these things. Managing my time and playing/sleeping less has definitely helped!
EM: So far, what do you think is your greatest accomplishment and why does this mean so much to you?
SF: Gaining support from DJs who I look up to is a great personal achievement. It reminds me how far I've come and that the life I've been working so hard towards is finally starting to become a reality. It's an amazing feeling.
EM: Switching it up, if you had a day where you couldn't do or think about anything related to DJ/producing, what would you do?
SF: I love what I do so days like this are rare, but I guess I would chill out and catch up with friends and fam like everyone else. =)
EM: Walden and Pierce Fulton are some other big upcoming names. What was it like to work on the remix for "Intropial"? Did all the remixers share and bounce ideas off each other, or was the process pretty segregated?
SF: Working on Intropial was great. I loved the original when I heard it so I reached out to Walden personally to ask if I could do something with it. Apart from that the process was quite segregated as these things usually are.
EM: "Illusions" dropped at the beginning of last month and is one of your few original tracks that have been released. Was there any specific methodology to its production? What was the inspiration behind it?
SF: I'm constantly making music but when I made Illusions it really seemed to connect with me for some reason. It's a track I'm really proud of and I really enjoyed making it.  I actually made it in early 2012 so it was good to finally get it out.
EM: How exactly were you picked for the Halcyon remix album and "Only You" specifically?
SF: I received an e-mail by Ellie's team and things just went from there. I've always wanted to remix one of her tracks so I jumped at the chance.
EM: What do you hope to achieve by the end of 2013?
SF: More releases and some shows!
EM: And, of course, can we expect more new material soon?
SF: Definitely! Some really cool stuff coming up including originals, remixes and some great collabs :)
EM: Any words for your fans?
SF: Thanks for all the support so far It means so much!