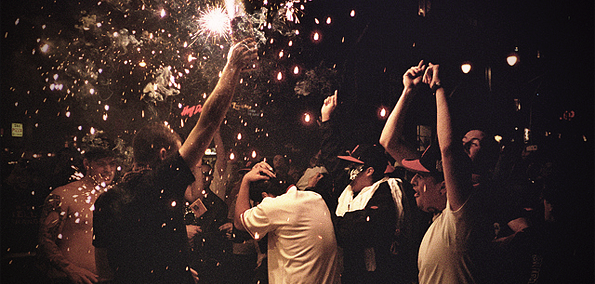 In light of the developing craze of EDM in North America, CBS RADIO jumps into the fray with a partnership with influential label Astralwerks to introduce "She Can DJ – America," a nationwide talent search to find the country's top female DJ/Producer.  After successful programs in Australia and throughout Europe, "She Can DJ" will launch in major US markets nationwide this July.  Over the past year, we've seen a multitude of big-name media and press companies flocking to the world of dance music, attempting to stake their claim through one massive venture of another.  CBS Radio is the latest entrant into the ring, mustering their considerable resources to put participants "front and center with millions of music fans, and the top decision makers in the business."  
Supporting CBS is Astralwerks, a label trusted for bringing the world's top dance music talent to America for over 20 years. Responsible for acts such as Fatboy Slim, David Guetta, Hot Chip, Swedish House Mafia and The Chemical Brothers, Astralwerks adds a level of authentic credibility to the talent search.  Astralwerks General Manager Glenn Medlinger commented that "The Unites States is the hottest place on earth for dance music right now but the industry is largely male dominated."   Across the pond female stars are common place everyone from upandcoming Maya Jane Coles to the legendary Annie Mac dominate the airwaves and headlining spots, but so far home-grown US talent is underrepresented. 
So how will it work? Following local competitions run by CBS RADIO stations in New York, Los Angeles, Chicago, San Francisco, Houston, Boston, Detroit, Phoenix, San Diego, Charlotte, Las Vegas and one wild card market, 12 semi-finalists will vie for a grand prize that includes a recording contract with Astralwerks and headline a tour through all CBS RADIO markets that took part in the competition.
Further details about the competition including rules and regulations will be revealed soon. Visit www.shecandjus.com for the latest updates and here's to finding our North American 
Check out the video promoting the 2011-12 She can DJ contest across the pond. 
She Can DJ on Twitter.