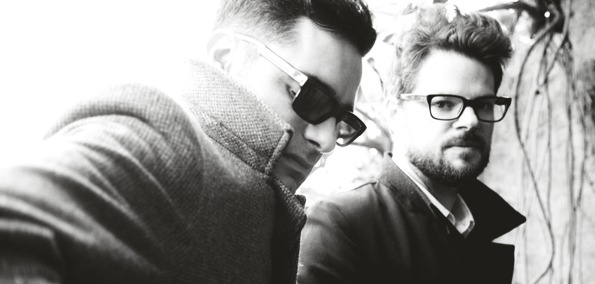 It is not often that a singer is able to develop such a distinct sound in their voice that it can be recognized upon the first few seconds of hearing it. This happens to be the case with Tame Impala's frontman Kevin Parker, where his dreamy and effect-filled vocals are placed over top of french duo Discodeine's layered electronics in their new song "Aydin".
While Discodeine have been around since 2007, they have yet to see major international acclaim as a collective, only gaining notable success in the European market and in preforming separately under the names Pilooski and Morando. What makes them stand apart in the electronic market is, as their name implies, their ability to juggle psychedelic breaks with dance inspired moments to create songs that can get you on the floor, or cause you to kick back and relax. The duo have also featured vocals of other notable artists in the past, including Pulp's Jarvis Cocker and Matias Aguayo.
In the case of "Aydin" the idea of contrasting moods couldn't ring more true, as all of the melodic elements are molded to create a sphere. Kicking off with a buoyant bass line that supports orchestral strings, "Aydin" drops into a piano and distorted effects break to fit Parker's vocals before the beat is rounded out with the duo exploring the lighter and darker boundaries of the spectrum. The bizarre accompanying video that follows is a well-suited yet euphoric experience directed by Pleix.