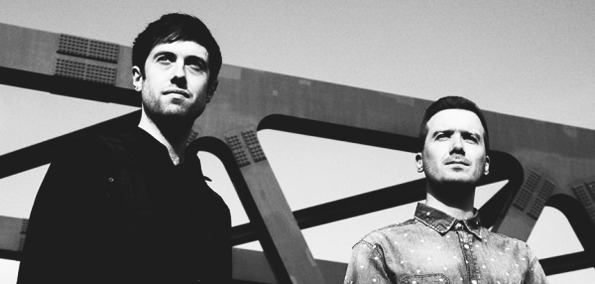 Today we have an extra 'Special Delivery' for you Earmilk readers coming fresh out of the UK. The duo known as Gorgon City first premiered their latest single "Intentions" Feat. Clean Bandit and Nikki B on vocals, three days ago on Annie Mac's revered BBC Radio 1 show. Now we have it for your listening pleasure.
You may have heard the Gorgon City name due to the recent success of their "Real EP" and specifically the self-titled track "Real" featuring the mesmerizing vocals of fellow Brit, Yasmin. The track has already sold 30,000 singles in the UK alone and was recently named record of the week on Nick Grimshaw's Radio 1 show.
Venturing into a sonic realm of garage, house, and 21st century disco grooves, Foamo (Kye Gibbon) and RackNRuin (Matt Scott) are putting their names on the map, with this new unconventional deep house sound emerging overseas. It goes like this, garage meets pop, meets house, meets a deep groove. Just look at Disclosure's recent success. The UK duo sold out their spring North America tour and they are hot off the heels of announcing their debut album this June. There is a market ready and eager to take in this new sound and these are the guys that are going to deliver.
[soundcloud url="http://api.soundcloud.com/tracks/77950793" params="" width=" 100%" height="166" iframe="true" /]
Annie Mac isn't one to sleep on the up-and-coming, so she invited the boys on her show to present their newest groovy banger "Intentions" and it is a soulfully crafted jam that will have your hips and feet moving as one.  To put it simply, it is "an up-tempo rhythm that whispers fresh summer nights, with Nikki's soulful vocals giving it that necessary weight to truly get down to on the hook." Listen to what Faomo has to say about the track dropping May 12th and get ready to hear a whole lot more from these North London producers who are already breaking the ice in the US with their distinct fusion of deep and sexy sounds. 
[soundcloud url="http://api.soundcloud.com/tracks/89628594" params="" width=" 100%" height="166" iframe="true" /]