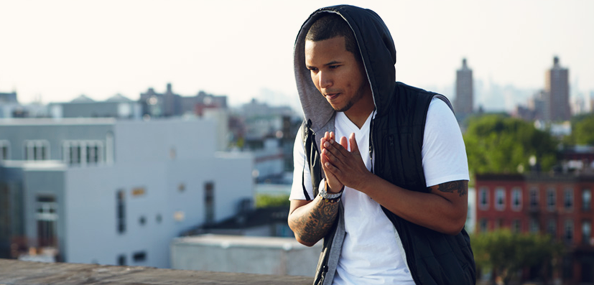 There is way more to Marcé Reazon than most know. From being an engineer for industry greats like Kanye West, John Legend, Kid Cudi and more, Marcé continues to prove he's more than the man behind the boards. He recently dropped C, the first installment of his quadrilogy CMYK. The Long Beach native sent over the impressive "The World Is Yours" track, which features an Aaliyah sample from "Quit Hatin'". Yes, tons of beatmakers have sampled the beloved Aaliyah, but unlike others, he doesn't use Aaliyah as a focal point to overshadow the sick instrumentation. The producer/artist steadily fuses hip-hop and electronic elements together with a killer electric guitar, introducing new sounds as the song progresses without overwhelming his audience. Listen and download below.
<p>
The-World-Is-Yours--EM0413
<strong>Download:</strong> <a href="http://files2.earmilk.com/upload/mp3/2013-04/The-World-Is-Yours--EM0413.mp3"><strong>Marcè Reazon</strong> - The World Is Yours</a></p>
As a bonus, you can listen to and download Marcé's super smooth "All The Things". With symphonic violins, synths and infectious drum patterns, "All The Things" is the type of track that you can't help but move to, especially with the dance breakdown around the 3:00 mark. Marcé's chorus (which he sings himself) is pretty catchy, and it compliments the record. Check it out below.
Download:
Marcè Reazon - All The Things
C is available for download on Marcé's site now. M, the second installment of CMYK,  is coming soon; check the site for updates.